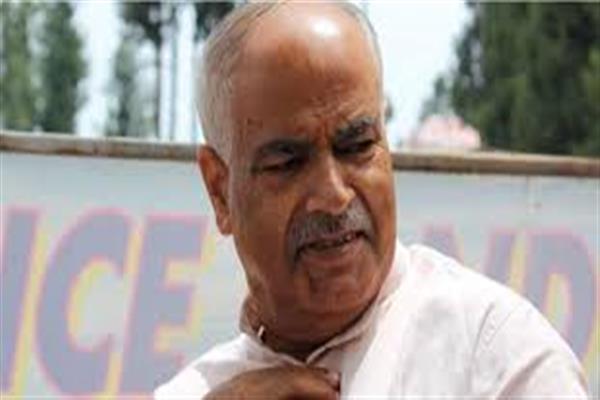 Srinagar, September 29: BJP General Secretary Organisation Ashok Kaul assured apple traders of mitigating their sufferings in Shopian.
The statement  reads, "A delegation of Apple traders met Ashok Koul Gen sect (org) Bhartiya Janta Party in shopian and the delegation comprised of traders & apple growers."
A memorandum from the Sopore association was also presented which was sent by Fayaz kakaji, it added.
The demands of traders & growers were keenly listened to by Ashok koul who visited the office of the Association at the shopian & assured them that he will do everything possible to mitigate the suffering of apple traders, statement reads.
Needless to mention that fruit growers are facing these problems for many decades, it added.
"The association highlighted all their problems from transportation to import duty imposed in Bangladesh and the American apples grown in Kashmir. The trader association also raised objections to the import of Iranian apples which is duty-free as a result, the sale of Indian apples suffer huge losses,." Statement reads.
"President of shopian association Ameen along with his delegation highlighted all the demands & appreciated the visit of Ashok koul who came to shopian to meet all the traders & growers personally," statement reads.
Javed Qadri & Mohd Younis From BJP also were also present on the occasion.