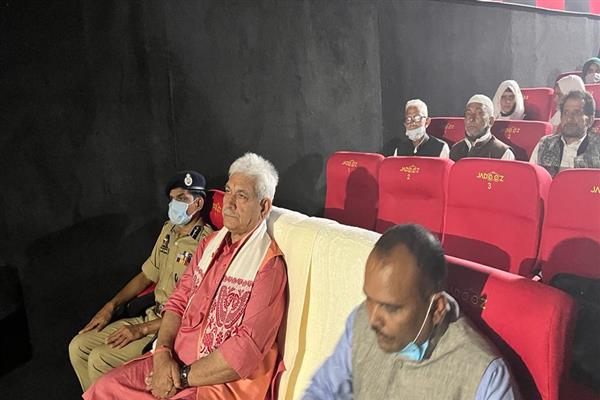 Srinagar, Sep 18: Jammu and Kashmir Lieutenant Governor Manoj Sinha on Sunday inaugurated two cinema halls in Shopian and Pulwama districts of South kashmir.
"A historic day for J&K UT! Inaugurated Multipurpose Cinema Halls at Pulwama and Shopian. It offers facilities ranging from movie screening, infotainment and skilling of youth," the LG said in tweet.
Meanwhile, an official said that the opening of cenima halls will provide entertainment for the next generation.
Last year, the government announced a new film policy to help the region's film industry grow, including forming a film development council and reopening of closed cinema halls