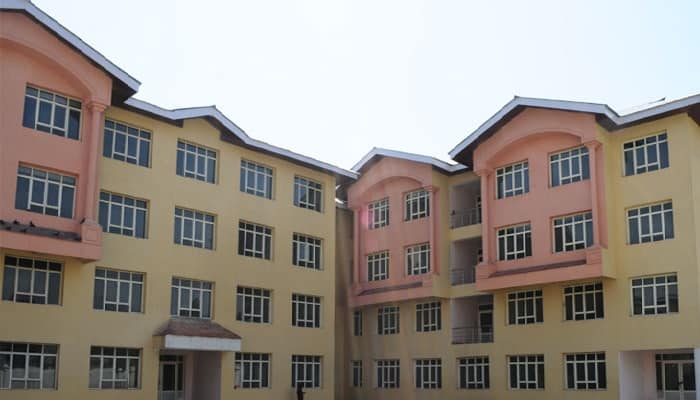 Srinagar, Sep 12: Following the directives from Ministry of Education (MoE) regarding the possibility of upgradation of government-run-schools in Jammu and Kashmir, authorities Monday said there were least chances for upgrading any government school or establishing senior secondary schools for the coming few years.
The MoE has said that there should be a targeted and saturation approach for expansion of secondary and senior Secondary education.
"To achieve 100 percent Gross Enrollment Ratio (GER) at all levels as envisaged in New Education Policy (NEP) 2020, it is of utmost importance that adequate facilities in terms of infrastructure and quality education are available at the secondary level. Therefore, Samagra Shiksha will focus on saturation of certain key aspects in the next 4 years." MoE said.
It also said that this kind of targeted approach will lead to universal access and affordable quality education for all at secondary stage for the age group of 14-18 years in the next 4 years, starting with the aspirational districts.
About the opening of new Secondary, senior secondary schools, MoE said, "In order to ensure 100 percent Gross Access Ratio (GAR), the Department of School Education and Literacy of Government of India (GoI) has conducted a Geographical Information Centre (GIS) mapping exercise to find out the requirement of secondary and senior secondary schools in a scientific and realistic manner.
"While calculating GAR and preparing the proposal for opening of the new secondary and senior secondary school based on GIS mapping, the respective government must consider availability of government aided and private unaided schools also in the vicinity as per the distance norms," MoE said.
In this regard, the ministry has requested all the States and Union Territories (UTs) to send the proposals for opening of new secondary and senior secondary schools based on GIS Mapping done by MoE.
Project Director Samagra Shiksha, Deep Raj said, "The new schools are being established or upgraded as per the feasibility and requirement like, radius between one school to another, enrollment of the school."
He said, "At all levels, the School Education Department in Jammu and Kashmir is 99 percent saturated as per the feasibility report."
Raj said that the department has 99 percent of GAR among the schools at all levels. "I don't think that we have to establish or upgrade any school for now. We have not even requested the MoE about it."
"However, in case if we feel like there is a need or possibility to establish any new school, the department will definitely consider it," he said.
Pertinently, the Kashmir region in the Union Territory has a total of 805 secondary and 378 senior secondary.
According to the figures maintained by the Directorate of School Education Kashmir (DSEK), a total of 1,18,176 new admissions were recorded by the department in a mass enrollment drive.
The figures reveal that the highest percentage of new admissions was recorded in south Kashmir's Kulgam district wherein the student enrolment has increased by 22.79 percent. Before the enrollment drive, there were a total of 44,559 students enrolled in government-run-schools. However, after the drive, the district has recorded 10,156 new admissions.kno