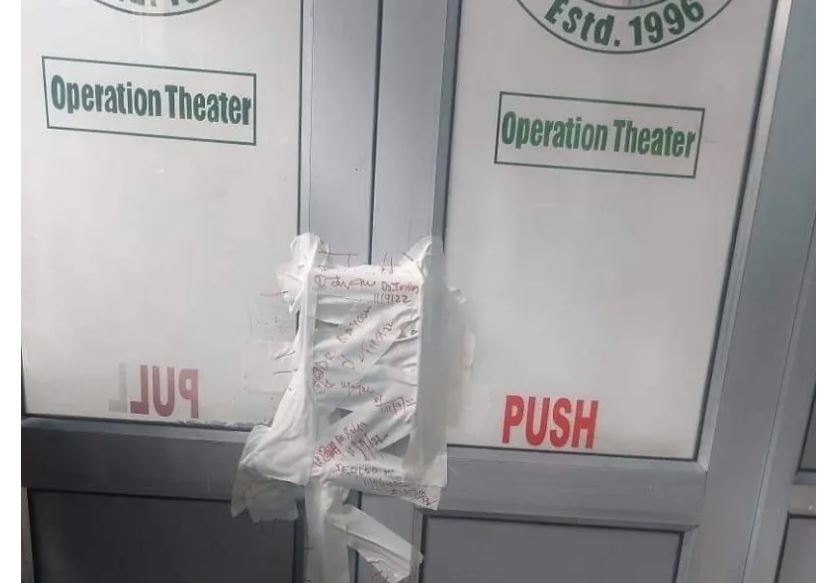 Srinagar- The authorities in Srinagar have sealed operation theatre and also banned surgical procedures at Ramzaan hospital in Gogji Bagh area of the district after alleged medical negligence cases at the healthcare facility.
Spokesperson of Directorate of Health Services Kashmir, Dr Mir Mushtaq reported that after taking note of the allegations of the family members of deceased women, who allegedly died due to medical negligence, OT at the hospital has been seized, while all surgical procedures have been suspended till investigation is completed.
He said that CMO Srinagar has constituted a panel to probe the matter and ascertain facts about the allegations, which has been levelled against the doctors.
Dr Mushtaq added that the committee has been asked to file a report within a week and strict action will be taken if allegations are found true.
He said that patients admitted there will be taken care of, however, no new surgery procedures are allowed till probe is completed.
Notably, on August 25 family members of a woman from Theed Harwan alleged medical negligence by the doctors after she died at the hospital, while on September 09 another lady from Nowgam Srinagar also died due to alleged medical negligence.kno