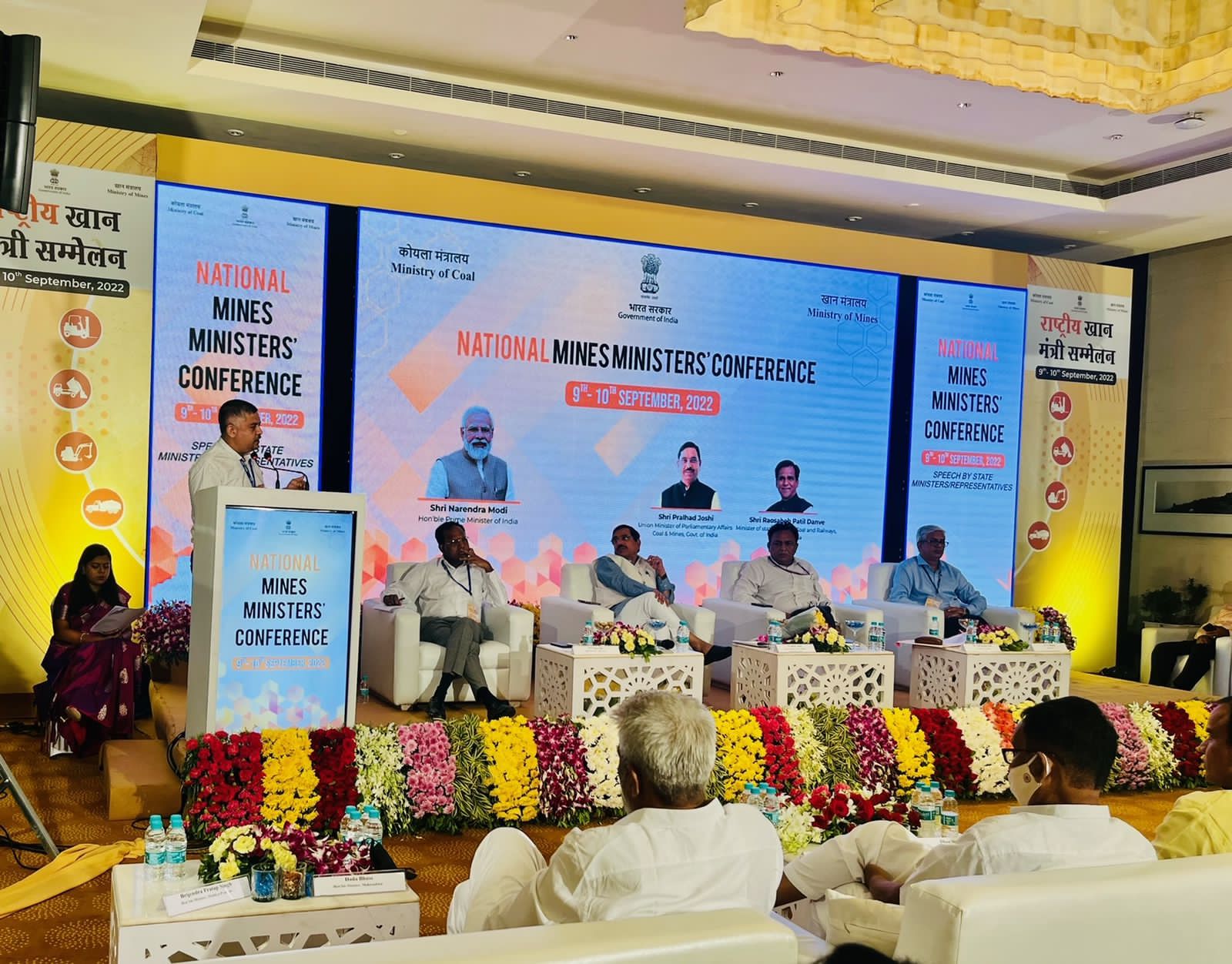 Hyderabad, Sept 10: Mining Secretary, Government of Jammu & Kashmir Amit Sharma, while representing J&K in two-days National Mines Ministers' Conference held at Hyderabad, shared recent initiatives taken in the Coal and Mining Sectors to bring more transparency and productivity in both sectors of J&K.
The Conference was presided over by Pralhad Joshi, Union Minister of Parliamentary Affairs, Coal & Mines, Government of India.
Amit Sharma during his address mentioned several key initiatives taken in J&K recently including the launch of G2B2C portal for provisioning of e-Marketplace to sellers and buyers of Mining materials and introduction of QR-code based e-Challans to ensure transparency in working of department, initiation of Mining Surveillance System, Hi-Tech Mineral Check Posts and upcoming project of using Drone and PTZ Cameras for random checking of illegal mining at vulnerable points.
He also requested Coal and Mining Ministries to support Kalakote Mining operations which produce top quality Anthracite coal (usually found in Australia) for revamping the Coal Mining operations there. He also requested to help in exploitation of Padder Sapphire (Neelam) reserves and huge underlying Lithium reserves (used for electric batteries) which have been discovered off-late in Reasi and Rajouri belts of the J&K by Geological Survey of India (GSI).
"Union Minister assured that all the points relevant to J&K have been noted down and they shall support the J&K in all such areas," official sources said.
Alongside, Union Coal Secretary, Government of India Anil Kumar Jain and Dr S.Raju, Director General, GSI also expressed commitment for total support on issues flagged by Mining Secretary J&K Amit Sharma while mentioning that they shall conduct visits soon here for addressing most of these issues instantaneously, they said.
At the conclusion, Amit Sharma expressed gratitude towards central Government team for "understanding" J&K related Mining issues by giving an overwhelming response, they said. He also invited respective Ministries to visit J&K in coming days for carrying-forward the "ongoing progressive reforms" in the J&K.