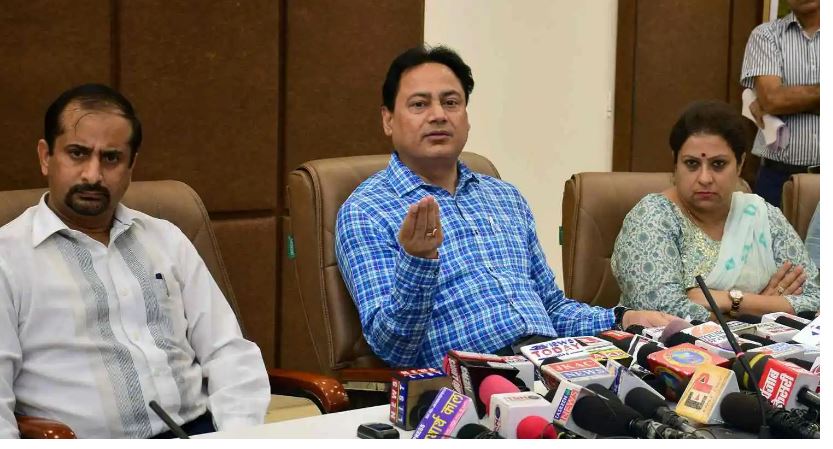 Jammu, Sep 05: Jammu & Kashmir's chief electoral officer Hirdesh Kumar on Monday tried to put an end to controversy over his earlier statement that 20-25 lakh voters would be added during special summary revision of electoral rolls, saying that the actual figure about additions would be determined only after the revision.
At an all -party meeting convened by him in Jammu over special summary revision of electoral rolls, Kumar said the figure of 25 lakh additions doesn't have any sanctity and actual number of voters added would be determined only after revision of electoral rolls.
The meeting was attended by representatives of NC, BJP, Congress, Peoples Conference, Peoples Democratic Party, Apni Party and others.
The CEO made it clear to the participants that only those who are eligible as per "The Representation of The Peoples Act-1951" would be registered as voters.
Sources said during the meeting, the issue of inclusion of non- locals was opposed by everyone except BJP and Ikk Jutt Jammu.
Most of the political parties sought voting rights exclusively for the locals. During the meeting, members of BJP led by former minister Sat Sharma and spokesperson Abhinav Sharma exchanged heated arguments with Congress leaders over the issue and accused it of mutilating national identity
Speaking to reporters, National Conference leader Rattan Lal Gupta said that the CEO assured them that no non- local voter will be part of the electoral exercise.
"The CEO told us that no outsider was being enrolled as a voter during the summary revision of electoral rolls," Gupta claimed.
Congress leader and former minister Yogesh Sawhney, said they are satisfied with the CEO's assurance.
However, Ankur Sharma of IkkJutt Jammu and BJP said that everyone eligible under provisions of the RPA- 1951, should be registered as voter.
The BJP delegation supported inclusion of those who fulfill the conditions as laid down under the RPA, saying "they are all Indians".
This is the first summary revision of electoral rolls in J&K since 2019. With its special status scrapped, the RPA-1951 applies to J&K now.
The CEO's earlier statement that the revision would see addition of 25 lakh new voters triggered widespread outrage in Jammu and Kashmir.kno