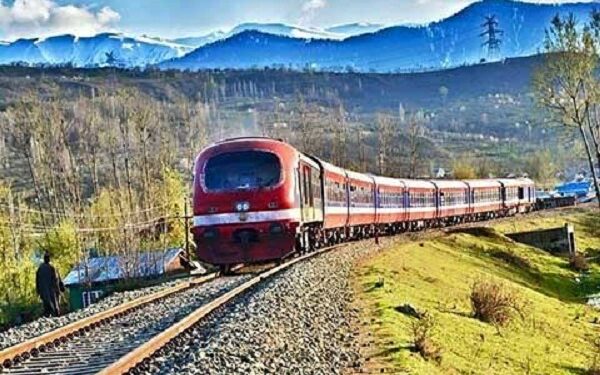 Jammu, Aug 20: The railways operations remained normal and not a single Jammu Kashmir bound train was affected due to the collapse of a portion of Railway Bridge over the Chakki river in Pathankot, Punjab, officials said here.
Station Director cum Divisional Traffic Manager, Jammu Uchit Singhal said that departure and arrival of all Jammu Tawi or Katra bound trains is as per schedule and not a single train has been affected due to the bridge.
"We got quarries about the train operations since morning, many social media accounts claimed that the train route of Jammu also affected but I would like to clarify that the collapsed bridge was carrying narrow gauge track from Pathankot in Punjab to Jogindernagar in Himachal Pradesh. The Jammu railway track is different and it has not been affected at all," he said.
The DTM further said that the Chakki Railway bridge is already under restoration and operation of the train has been suspended since July this year.
"The railway authorities had already declared the bridge unsafe and train service on the narrow-gauge track from Pathankot in Punjab to Jogindernagar in Himachal Pradesh has been suspended, " he elaborates.kno