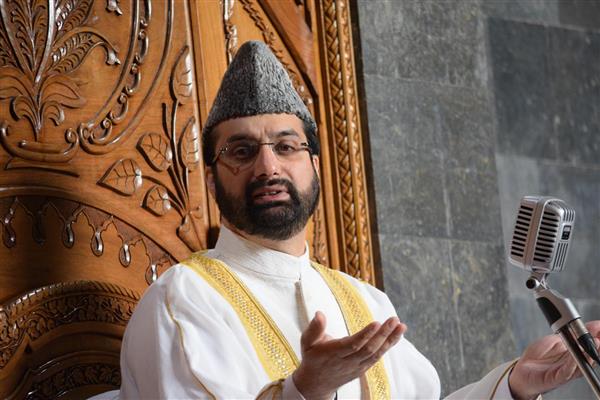 Srinagar, Aug 11: Awami Action Committee (AAC) expressed deep regret and worry over what it termed as the continued arbitrary and extra judicial detention of its Chairman Mirwaiz-e-Kashmir Dr Moulvi Umar Farooq since 5 August 2019.
A statement reads that "his incarceration for more than three years is a cause of anxiety among the people of J&K, especially his lakhs of followers."
AAC said that by detaining the Mirwaiz, it seems the authorities want to weaken the institution of Mirwaiz , which is indigenous to the culture and heritage of J&K and a distinctive symbol of its Islamic ethos and identity. The institution has centuries old glorious history of service and abetting the growth of the people and society of J&K, it said.
AAC in a statement recalled the remarks of J&K's Lieutenant Governor Manoj Sinha to private TV channel wherein he had said that "no leader in Jammu and Kashmir is under house arrest" AAC asked that if it is so , then why is Mirwaiz Umar Farooq still under house detention?
It urged the authorities including the Lieutenant Governor to take immediate steps to end Mirwaiz's arbitrary detention and restore his basic human rights and let people of J&K hear him from the pulpit of Jama Masjid like before.
AAC also urged them to release all political prisoners languishing in jails in and outside Jammu & Kashmir.