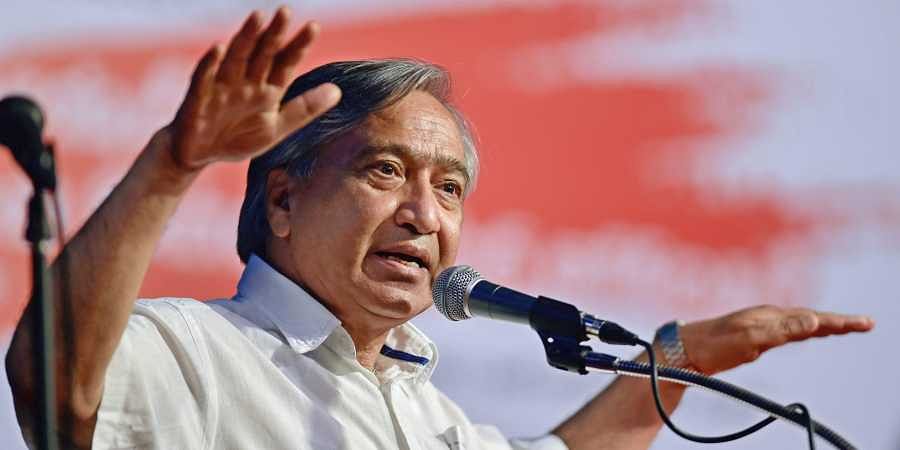 Srinagar, Aug 04: CPI (M) today held one day convention of party workers at Shopian circuit house in South Kashmir which was attended by a number of party workers.
During its daylong deliberations, the convention discussed wide range of issues pertaining to political and socio-economic dimensions affecting the people in the UT.
The convention urged upon the government to implement the promises made to the people during elections.
While addressing the convention, senior CPI (M) leader and former MLA Kulgam Mohammad Yousuf Tarigami said that the Government of India seems in deep slumber as far as the plights of people of Jammu and Kashmir are concerned.
He said that the tall claims of development in J&K by government stand no where and people are facing huge difficulties on different fronts.
"The central government is exaggerating the recent panchayat and DDC elections in J&K but when it comes to the assembly elections in J&K, the central government gets nervous which is beyond our understanding. The alarming increase in unemployment in the entire country is taking a serious turn and today every youth of the country is demanding an account from the central government," he said.
He criticized the central government and said that the government's lofty claims regarding the promotion of employment, trade and tourism are contrary to the situation on the ground and people
"They are going through the most difficult situations while no effective measures are being taken by the government to solve the problems of the people."
Tarigami said that the people of Jammu and Kashmir and Ladakh are very peaceful people and the people here have always maintained mutual brotherhood.
He said that in 1947 when across the country the situation was in turmoil, the great leader of India, Mahatma Gandhi, came to Kashmir and said that if he sees a ray of peace in any part of the country, it was Kashmir.
Tarigami said that on August 5, the people of Jammu and Kashmir and Ladakh were deprived of the right of Article 370 and 35A, after which all the political parties here unanimously decided that to continue their struggle to restore the previous position and they are working on it.
He said that the people of Jammu and Kashmir have been given a unique right through agrarian reforms, but today some people are not happy.
Targami appealed to the people and leaders of Jammu and Kashmir and Ladakh and said that let us all gather on a single platform for the future of life.
"Let's take the most difficult journey together and strive for our rights because this country is ours and we have the right to decide it."