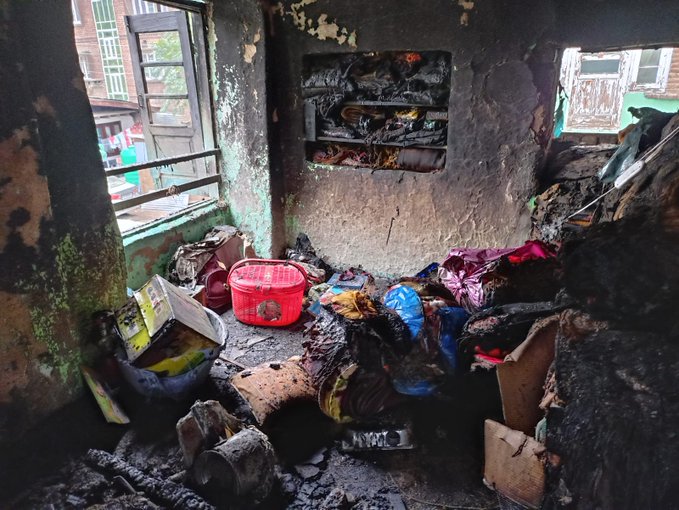 Srinagar, July 23: Four families were rendered homeless after their joint 3-storey house was gutted in a major fire at Bantokhar Mohalla Hazari Bazar Rainawari Srinagar last night, locals and officials said on Saturday.
Locals said that the soon after the fire erupted in the house, people called fire and emergency department. The fire tenders reached the spot immediately and contained the flames from spreading further. However, they said, by the time the fire was doused off, the 'huge' house was completed gutted.
Four families of Fayaz Ahmad Shah, Nazir Ahmad Shah, Ghulam Rasool Shah and Noor Mohammad Shah were putting up in the house and they lost "everything" in the devastating fire, the cause of which not known immediately.
"The fire started at 12:30 a.m and we lost everything," Ghulam Rasool Shah said. "Four families were putting up in the house. We have no means of sustenance and support."
Locals said that fire erupted from the first story and soon engulfed the entire building.
An official of the fire and emergency department said  that timely action prevented the fire from spread in the congested locality. He said there was no loss of life or injury in the incident. A police official said that cause of fire is being investigated. gns