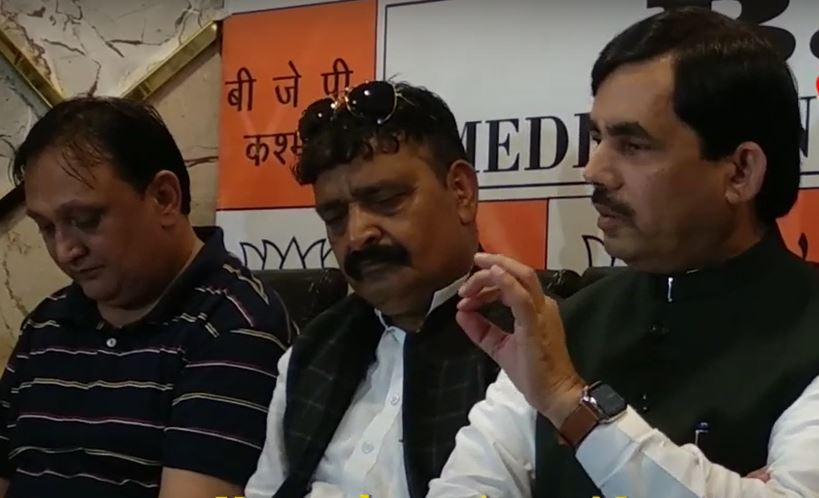 Srinagar, July 22: BJP senior leader Shahnawaz Hussain Friday said that Prime Minister Narendra Modi put an end to the 'dynastic' politics in Jammu and Kashmir.
He said Kashmir has been progressing by leaps and bound under the leadership of the Prime Minister.
Hussain was addressing a press conference at a local hotel in Raj Bagh area of Srinagar city.
BJP leader said PM Narendra Modi not only cares for his home constituency Banaras but he loves Kashmir too.
"Kashmir is too close to the heart of Modi," Hussain said adding that under the able leadership of LG Manoj Sinha, Jammu Kashmir has been touching new heights of development.
He said from the past 70 years the politicians who sucked the blood of people and befooled them are now in oblivion. "A common Kashmir these days enjoys better roads, better health facilities, and better education. The employment graph has shown an upward trend. Outside investors are investing here and now a top businessman Suleman who has started Lulu Mall in UP is mulling to invest in Kashmir," he said.
In response to a question, Shahnawaz Hussain said that a bureaucratic government is not a substitute for the elected government. He, however, added that it is the Election Commission of India to decide the timing of the elections in Jammu and Kashmir.knt