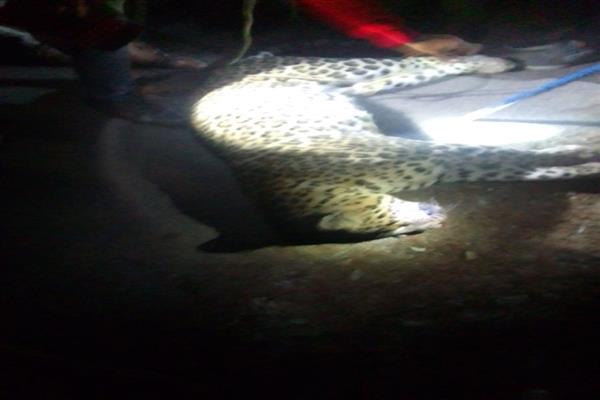 Baramulla July 07  A leopard, believed to be a man-eater after it recently killed three teenagers including a girl in Uri, was shot dead by this evening in Uri village of Bernate of North Kashmir's Baramulla.
Reports said that the man eater leopard had killed 15 year old Amir Muneer in Kalsan, 12-year old, Shahid Ahmad, and 12-year old Rutba Maznoor, in the last month of June in Uri areas.
The authorities had declared the leopard a man-eater and ordered its killing. Later wildlife department constituted teams to capture or kill the leopard, official said.
They said several attempts were made to capture the leopard, but it attacked the team, prompting them to open fire. It was shot dead, the officials said.
"We are sure that this is the same animal "leopard", which recently killed the three minors," they said.
The officials added all attempts were made to capture the leopard alive. But these failed as the animal was able to avoid traps laid at various places.
The locals appreciated the efforts of wildlife department and police for hunting down the man-eater leopard. kns