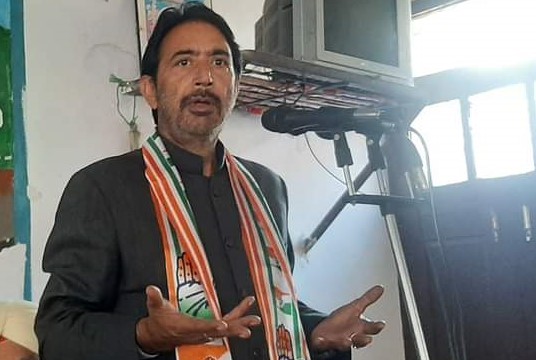 Srinagar, Jul 06: Amid infighting, Jammu and Kashmir Pradesh Congress Committee (JKPCC) president, Ghulam Ahmad Mir, has resigned from the post on Wednesday.
Sources privy to the development said Mir submitted a letter to the All India Congress Committee (AICC) president, Sonia Gandhi, in which he has said that as a disciplined soldier of the party and any decision taken by her regarding his successor will be acceptable to him.
"As per best traditions of the party, he put down his papers to facilitate the Congress president to appoint a new president of JKPCC," the letter said.
Mir confirmed that he has shot a letter to the AICC president.
Meanwhile, amid speculations about long overdue assembly elections in Jammu and Kashmir, Pradesh Congress Committee (PCC) is all set to get its new president within a short span of time.
Sources privy to the development said that Sonia Gandhi chaired a meeting on Monday for suggestions and ground report from Jammu and Kashmir.
Several JKPCC leaders said that the next president would likely be announced in the next couple of days. "General Secretary Rajni Patil last month completed all the formalities including seeking suggestions from the leaders and workers on the ground. She has also forwarded the report to the party high-command, who will have to take a final call in this regard soon," G M Saroori, JKPCC Vice President, said.
G N Monga, senior congress leader, said that the announcement in this regard is expected in two days. "Four names including Vikar Rasool Wani, G M Saroori, G N Monga and Peerzada Muhammad Syed had been putforth for the next JKPCC president. The decision is still pending yet and it is expected to be made public within two days," he said.
Vikar Rasool Wani, former MLA Banihal, who is considered as the front runner for the post, said that he has no knowledge as to when the high-command will come up with the decision.
JKPCC Working President, Raman Bhalla, however, said that there is nothing like that at present.kn