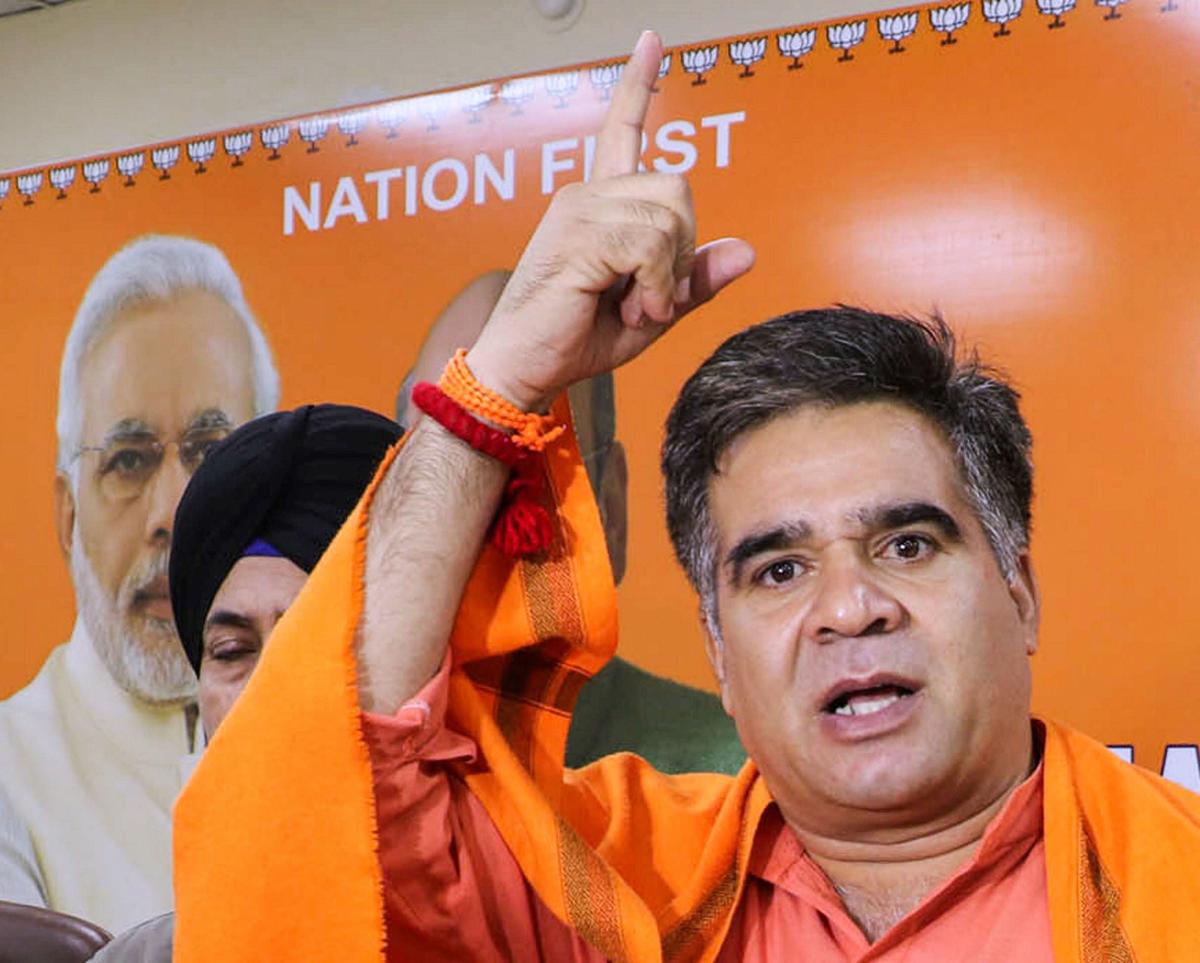 Jammu, July 05: Bhartiya Janta Party on Tuesday denied having any links with the arrested LeT militant Talib Hussain, who was apprehended last week in Reasi district and stated that the allegations were baseless.
Talking to reporters in Jammu, J&K BJP chief, Ravinder Raina said that the arrested militant was never directly associated with the BJP in any capacity, as was being alleged.
He said that they have issued a show cause notice to the Minority Morcha Chief Sheikh Bashir and asked him to reply within 48 hours and he has to explain how he made the appointment as every appointment in the party is made by the party president.
He also said that Talib Hussain and accomplice used to visit BJP office in Jammu, pretending to be journalists and they would attend press conferences as reporters inside the BJP offices and used to be present at political rallies.
"Shah's frequent visit to party headquarters was a conspiracy to target our leaders. He was neither a primary member nor a basic member, so there is no question of him being an active member of the party," he said.
Notably, a political slugfest erupted between the BJP and other opposition parties in J&K after photos of LeT militant Talib Hussain, who was arrested in Reasi along with his associate, with BJP leaders including Home Minister Amit Shah surfaced on various social media handles.
On Tuesday, scores of PDP leaders and workers held a protest in Jammu, demanding a high level probe in alleged links between Talib Hussain and the BJP.