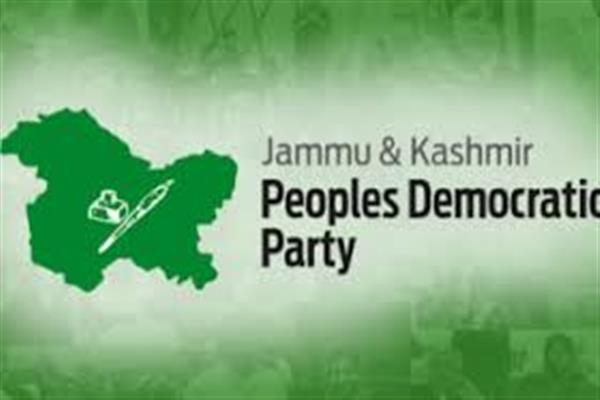 Jammu, July 05: Scores of People's Democratic Party leaders and workers staged a protest in Jammu demanding a high-level enquiry over alleged links of arrested LeT militant, Talib Hussian with the BJP.
Reports said that the protester were carrying placards displaying photos of Talib Hussain with BJP leaders.
They alleged that BJP is the party of the militants, while demanding a high-level probe in alleged links of Taliab, a LeT militant who was arrested in Reasi last week, with the BJP.
"Talib was appointed as a member in the Minority Morcha IT cell of the BJP as it is clearly written on the order issued by J&K BJP chief Ravinder Raina," the protesters said.
They said that the negligence is so high that even the pictures of this militant with Home Minister Amit Shah have gone viral on social media. "His presence in the BJP not only posed a threat to the security forces but also to civilians. The BJP has compromised with the nation's security," they alleged.
The protesters further said that the BJP needs to answer as to why it is recruiting militants in its ranks. kns