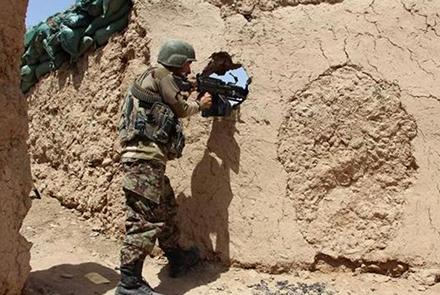 At least two people were killed and at around 20 were wounded in two separate attacks by unknown gunmen in Herat city, officials said on Monday, Tolo news reported.
The first attack targeted a vehicle of the Herat air force in PD 4 and the second attack targeted a vehicle carrying personnel from the 207 Corps in PD8 of Herat city.
At least two students were also wounded in the attack.
The security department said that one of the attackers was killed by the security forces but another one escaped.
The wounded were brought to a hospital.
"Several armed men attacked a 207 Corps vehicle and two personnel were killed and several others were injured. The security forces reached the area and killed the attackers. The MoD expresses deep condolences for the martyred and wishes urgent recovery for the injured," said Enayatulah Khawarazmi, MoD spokesman.
The witness said that attackers succeeded in escaping from the area after the attack.
"They attacked a bus and once the bus stopped they threw grenades inside. While the Islamic Emirate forces were coming out, they opened fire on them," said Enayatullah, a witness.
The attack has raised severe concerns among the residents of Herat.
"We were inside the shop when the gunfire happened," said Abdul Satar, a resident of Herat. (Tolo news)