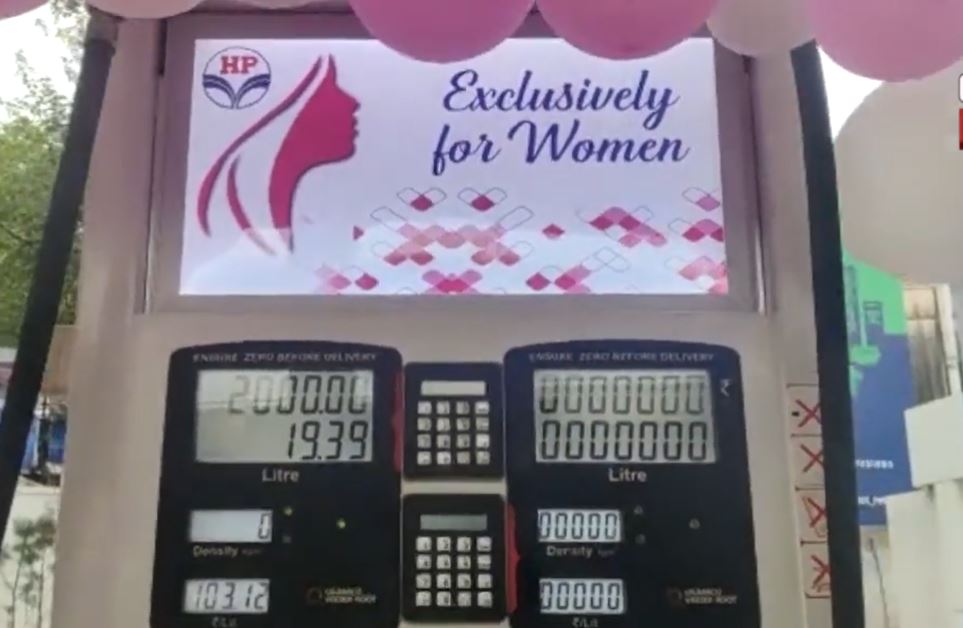 Jammu, Jul 01: First of its kind, a vend 'Exclusive For Women' has been set up at a petrol pump in Jammu city to provide hassle free service to the women folks.
Situated opposite to Jammu's iconic Hotel Asia, the exclusive wend set up by Hindustan Petroleum Corporation Ltd. (HPCL), which will be a dedicated fuelling point, exclusively for women.
The first of this kind of service was inaugurated by Rajesh Mehtani, Chief General Manager Northern Zone HPCL.
He said that idea behind the establishment of the women exclusive section in the petrol pump was to provide the hassle free services to the females.
Talking to media persons, the workers of the pump informed that the section was dedicated to women so that they do not have to wait for long in queues to fill fuel.
The public in general and women folk in particular from the city appreciated the move of the HP Company.
Dedicated Female Fuelling Customer Service Assistants have been appointed for a hassle free experience for the women customers.
"HPCL has always been one step ahead when it comes to offering its customers delightful customer experience. This fuel point will provide a comfortable atmosphere with all required facilities to women," said Bhisham Batra, dealer HPCL.kno