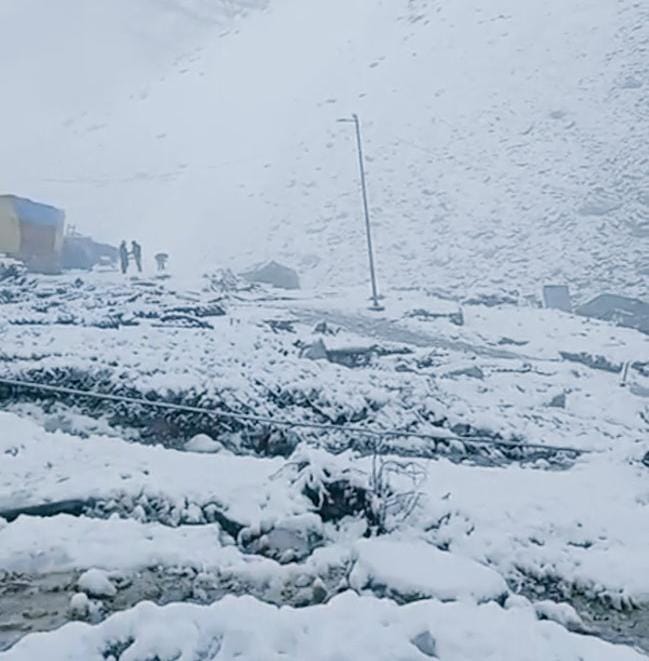 Rajouri, June 22: Unseasonal snowfall and heavy rains in the upper reaches of Pir Panjal area has left hundreds of nomadic families in distress as they along with their livestock have got stuck in snow.
Reports  said that upper reaches like Rich Bagla, Katoria Sar and Rupri Marg have received heavy snowfall and there is fear of huge loss to livestock of nomads.
They said that nomadic families from Kotranka Tehsil of Rajouri district are presently stuck at Ghogera Thill in upper reaches of the Reasi district along with their livestock.
Reports added that the unexpected snowfall in the area have added to their miseries even as deputy commissioner Rajouri has written to Reasi administration for rescuing the stranded families.
Notably, Gujjar and Bakarwal families migrate to upper reaches in the summer every year for grazing their cattle.
When contacted ADC Kotranka, Surrinder Mohan Sharma said that they have already taken up the matter with Reasi administration for rescuing the families and livestock. kns