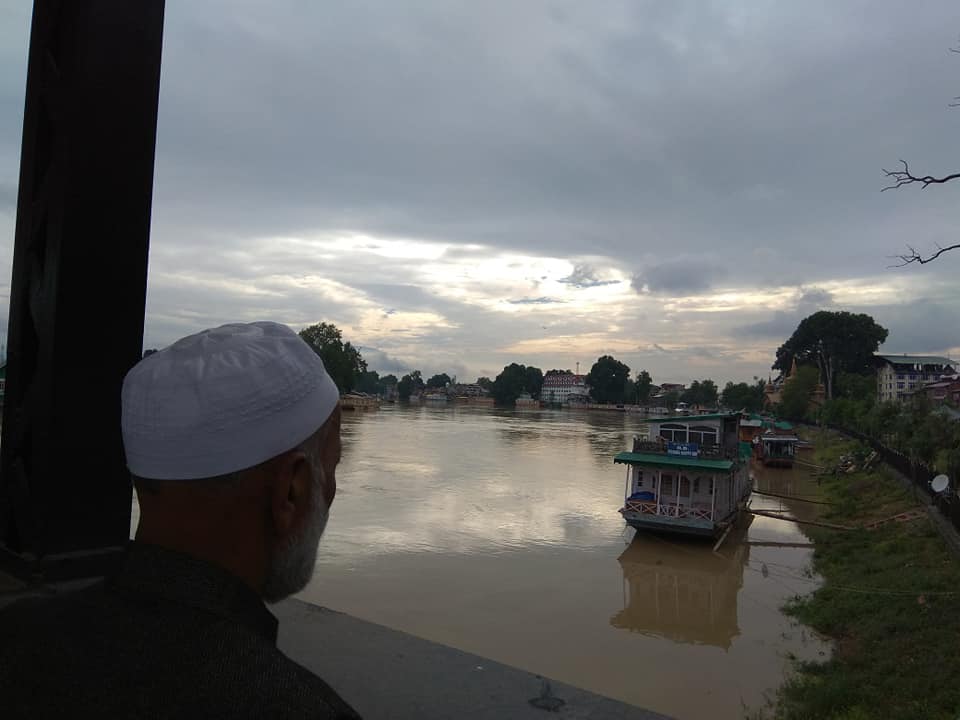 Srinagar, June 22: Jhelum on Wednesday crossed 'flood alarm' mark of 18-ft mark at Sangam in south Kashmir following rains for past few days.
An official of Irrigation & Flood Control Department said  that the water at Sangam gauge was 18.18 at 10 p.m., 18 notches above the 'flood alarm' mark and some three feet below 21-ft mark when flood is declared.
At Ram Munshi Bagh in Srinagar, the water at noon was 12.50-ft, nearly 3.5-ft below the alarm level of 16-ft and 4.5-ft below flood level of 19-ft, the officials said.
At Asham in Bandipora district, the official said, the Jhelum level was at 6.74-ft against 13.5-ft mark when flood alarm is sounded in north Kashmir.
While Jhelum was flowing at its lowest ebb in several years until recently, rains from last few days brought about considerable increase in the water level.
Regarding some tributaries, the official said, the water level in Vishow Nallah at Khudwani was 10.61m while the nallah Lidder at Batkoot was at 1.31 m. The weatherman has forecast improvement in the weather and it was unlikely that fllod is ultimately declared even though water level in Srinagar and north Kashmir may increase in next few hours due to downward flow, an expert said.
Meanwhile SMC people here said that there was water-logging in some areas of Srinagar. They claimed "static dewatering stations are fully functional and mobile dewatering pumps also deployed."
"There is flash-flood like situation in Tailbal, Khushipora areas of North Srinagar," they said, adding, "Teams are being deployed to aid efforts of J&K Lake Conservation and Management Authority there as well."gns