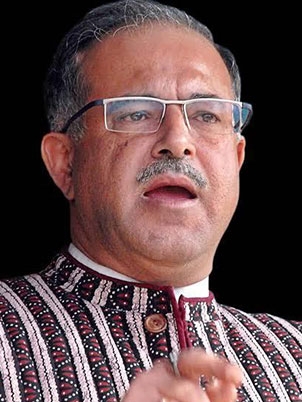 Srinagar, June 16: Senior congress leader Tariq Hameed Karra on Thursday said the BJP led government has weakened the pillars of democracy in the country.
While addressing party workers, Karra said that whether it's judiciary or media, this government has done everything to suppress the opposition to divert attention from its failures on all front.
He said that BJP government is using agencies against Congress Party to settle political scores, besides fabricating baseless cases to tarnish the image of its leaders, but such measures will be defeated tooth and nail.
"Congress won't be cowed down by the fabricated cases against its leadership rather such measures has the potential to further strengthen our resolve to fight back BJP's politics of hate and vendetta," Karra said.
He added that BJP is afraid of Congress party, as it is performing the role of constructive and principal-based opposition in the interest of the masses.