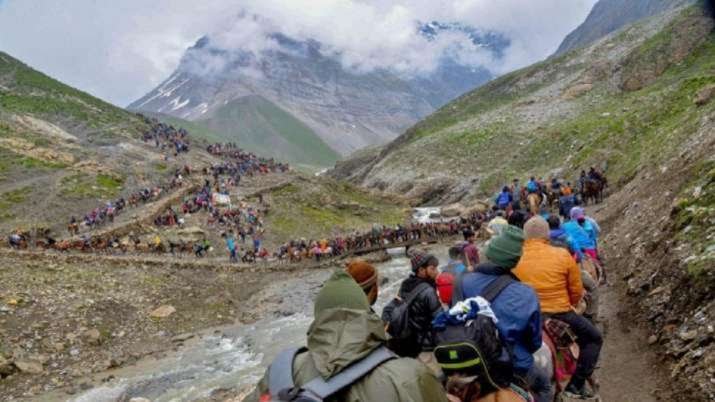 Srinagar, June 17: Travel Agents Association of Kashmir (TAAK) has taken strong note of Shri Amarnath Shrine Board's decision to ignore the share of local stakeholders in helicopter tickets for the pilgrimage to the Holy cave.
In a statement,  TAAK President Farooq Kuthoo said the travel and tour operators from Kashmir have been providing services to the yatris for ages and should be the first beneficiaries of the economic benefits of this annual Holy pilgrimage.
It was through lot of deliberations and efforts of the local facilitators that SASB provided helicopter tickets quota under very strict guidelines and vigilance. The local travel agents who are the real ground work force for the smooth conduct of the pilgrimage have this year been ignored of this economic benefit. " said TAAK President.
Kurhoo said,"many pilgrims and outside travel agents are taking the services of Kashmir based travel agents for organizing pilgrimage of the devotees.
"However, we are not able to provide the services to the pilgrims or travel agents from outside JK due to non availability of helicopter tickets.
TAAK further said that they, had already written to CEO of SASB for issuing quota to local travel agents but SASB did not take price of the request.
"Now we appeal the LG Administration to intervene into the matter and release the quota of helicopter tickets for local travel agents so that economic benefits of this pilgrimage reach the local stakeholders.
Kuthoo on his part assured the SASB management and the government it's full support in smooth functioning," said Kutho.