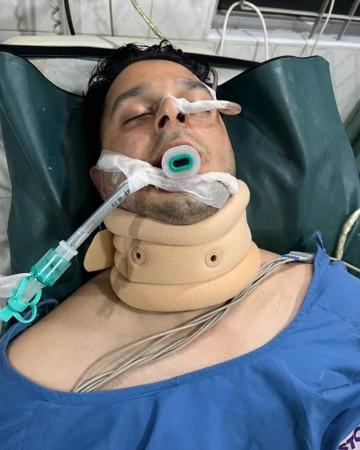 Rajouri, Jun 13: A student from Rajouri youth who is doing MBBS in Dhaka city of Bangladesh was on Monday airlifted in an air ambulance from Dhaka and brought to All India Institute of Medical Sciences (AIIMS) Delhi after intervention of Prime Minister Narendra Modi.
Shoaib Lone son of Mohammad Aslam Lone of ward 8 in Rajouri town is battling for life after getting injured in a road accident in Bangladesh, his family said.
"A car accident took place on June 3 in Dhaka in which two of his classmates lost their lives whereas Shoaib suffered critical injuries. He was under treatment in a hospital in Dhaka for the last 10 days," they said.
But there was no improvement in the medical condition of Shoaib whereas the cost of treatment in the hospital at Dhaka was very high prompting his family to seek help from PM Modi and BJP leaders in Jammu.
"For several days we were trying to get our son airlifted from Dhaka but this was becoming a challenging affair as he was in need of an air ambulance because he is on life support. Yesterday, we initially took up the matter with BJP's General Secretary Vibodh Gupta who took up the matter with Union Minister Dr Jitender Singh and others," they said.
They also met BJP President Ravinder Raina on Sunday evening who took up the matter with the Union Home Minister after which the Office of Prime Minister of India intervened in the matter.
There was an immediate response as the Prime Minister Office directed India's ambassador in Bangladesh to visit the hospital and meet the families there. Now, Shoaib is presently under treatment at AIIMS Delhi.
BJP President Ravinder Raina on the other hand termed it as a clear example of BJP Governments' effort to help citizens in distress.kno