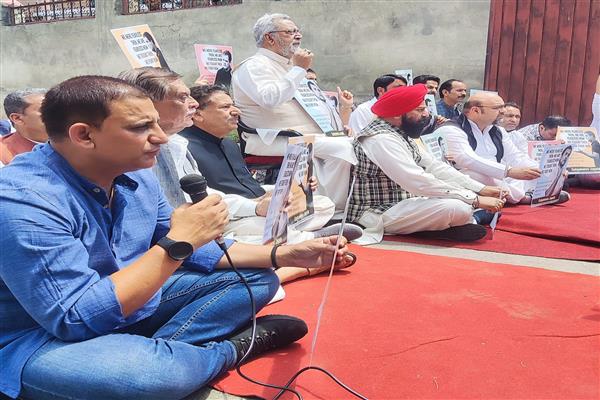 Srinagar, Jun 13: Jammu and Kashmir Pradesh Congress Committee Monday staged a protest against Enforcement Directorate (ED) summon to Rahul Gandhi in Srinagar, terming it BJP's political vendetta aiming to cover its anti-people policies and failures on all fronts.
Senior Congress leaders, DCC Presidents and frontal organization led by former minister Taj Mohi U Din staged a protest against the ED summon to Sonia Gandhi and Rahul Gandhi in Srinagar and said political vendetta unleashed by the government won't deter Congress party to fight against anti-people policies of the government.
Congress leaders as per a statement slammed the government for using agencies to suppress the genuine voices in the country and vowed to fight against such policies and political vendetta of BJP towards the opposition especially the Congress party.