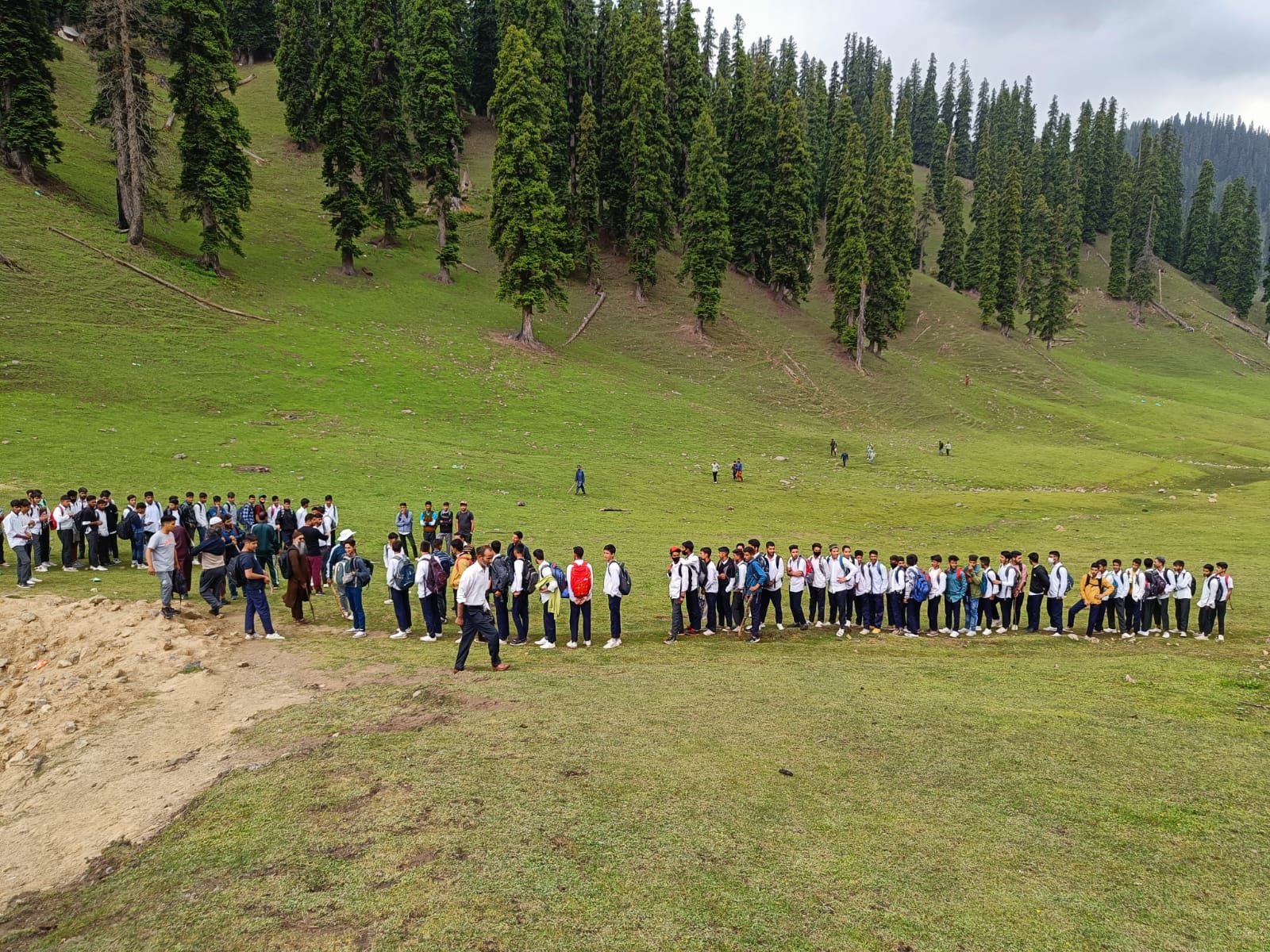 Kupwara, June 12: Chief Education Officer Kupwara on Sunday directed all educational institutions in the district not to plan any excursion or outings of schools to important tourist destinations like Gulmarg on weekends.
He also asked the school managements and head of the institutions to plan inter-district outings only for High and Higher Secondary classes while as others be allowed for intra-district picnics only.
According to an order,  CEO noted that it is being observed that a lot of schools are going on outings and excursions on daily basis.
The order reads that most of these schools go to other districts which causes a lot of problems to the administration of the concerned districts apart from safety and security concerns to the students.
"Even children of Primary and sometimes Pre Primary classes are made to travel about 200 km to Doodhpathry and Pahalgam, etc. which serves no purpose. Further, the buses employed for such outings are generally outdated and unsafe," it reads.
It added that it must also be noted that schools opened after more than two years and the academic session is on its peak and thus it is high time to concentrate on the learning gaps that have emerged and the time of students is not wasted in unproductive activities.
"District Administration has taken a serious note of all this, order adds. As such all the DDOS/Hols and Private School Management are directed to take prior permission from the undersigned not less than a week before the scheduled date," it added.
It reads that further it is notified that inter-district outings will be allowed only for High and Higher Secondary classes while as others be allowed for intra-district picnics only.
"Further more, only one school per zone will be allowed for inter-district excursions and three schools per zone for intra-district excursions."
The order stated that it is impressed upon all the DDOs, Hols and Private School Management that Distric Kupwara has a multi-dimensional tourism potential and it will be pertinent to explore it and acquaint the young children with its geographical, cultural, historical and other aspects by making them visit the important place of the district.
"Remember, SRTC buses should be given priority and no excursions should be planned to important tourist destinations like Gulmarg on weekends (Saturday & Sundays) as per standing order of the government," it reads. kns