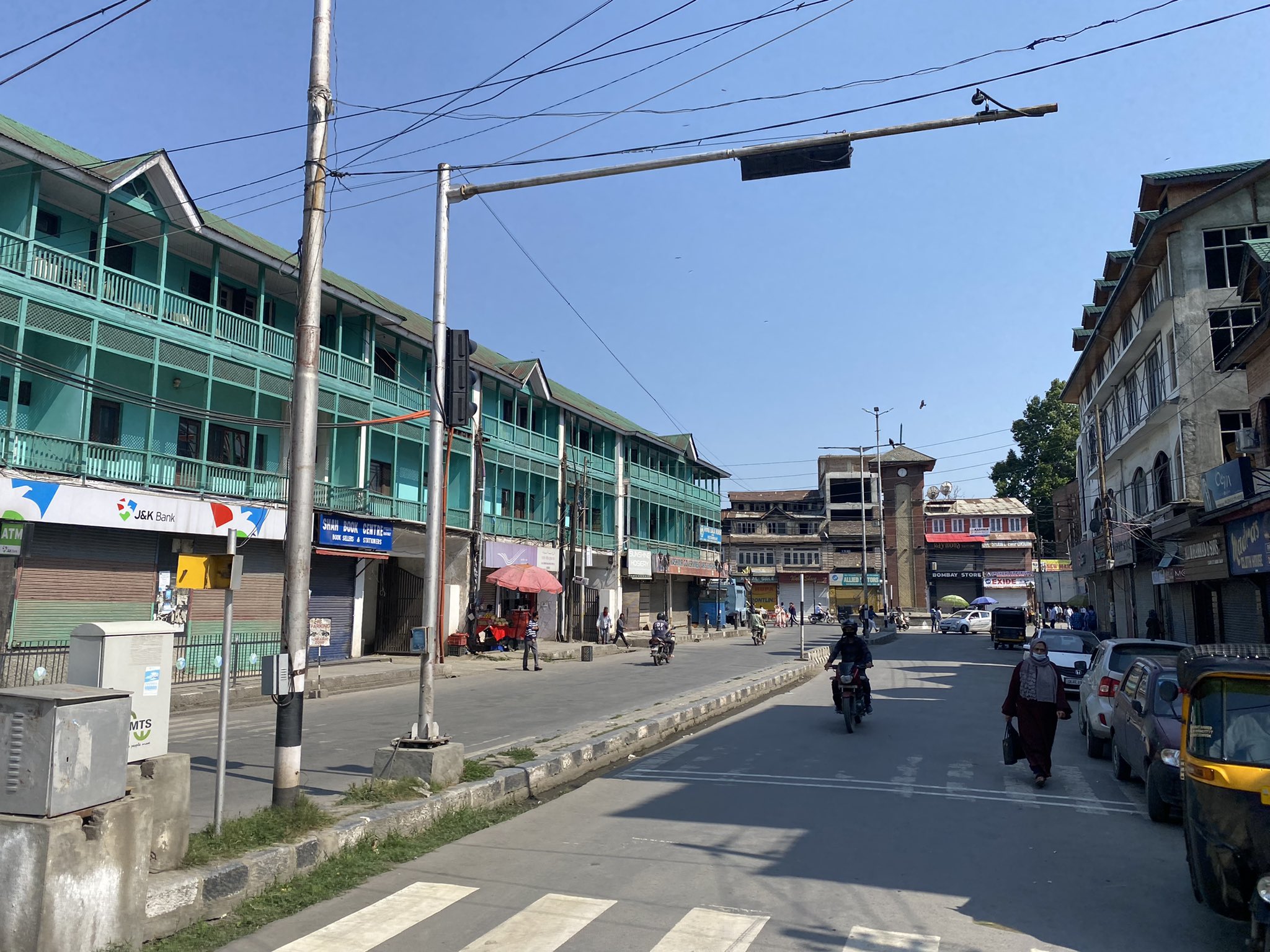 Srinagar, June 10: Kashmir capital Srinagar observed a shutdown against derogatory remarks made by BJP spokespersons including suspended Nupur Sharma and Naveen Kumar Jindal about Prophet (PBUH).
Shops and other business establishments remained shut in the city centre Lal Chowk while the skeletal movement of traffic was observed on the roads.
No organization had given a call for the shutdown. Authorities suspended mobile internet service as a precautionary measure.
The derogatory remarks were made by Bharatiya Janata Party (BJP) Spokespersons Nupur Sharma and Naveen Kumar Jindal who were later removed from the party after backlash and condemnation from Gulf and other countries.
Srinagar traders staged a peaceful protest in Batamaloo area of Srinagar city denouncing the blasphemous remarks against the Prophet of Humanity. The protest was organized by All Trade Joint Coordination Committee comprising shopkeepers, transporters and street vendors.
All Trade Joint Coordination Committee leader Mir Imtiyaz said that it has become a norm now for every Tom, Dick and Harry to pass comments on the Prophet for whom every Muslim is ready to die.
"Nobody has a right to hurt the sentiments of over 2 billion people. Our Prophet is our honor and we warn those of dire consequences who insult our religion. All the accused should be booked under stringent laws," he demanded.
Protests were also staged in other parts of Srinagar including Fathe Kadal Srinagar. Protesters also assembled near clock tower in Lal Chowk and demanded stringent punishment for Nupur Sharma and other BJP leaders.
Congress leader Pirzada Muhammad Shaft also staged a protest demanding the arrest of Nupur Sharma.
Meanwhile, Badharwa town of Jammu region continued to be under curfew as a precautionary measure to maintain law and order. The authorities have also clamped down on internet services in parts of Chenab valley to stop the circulation of any 'fake news on social media. knt