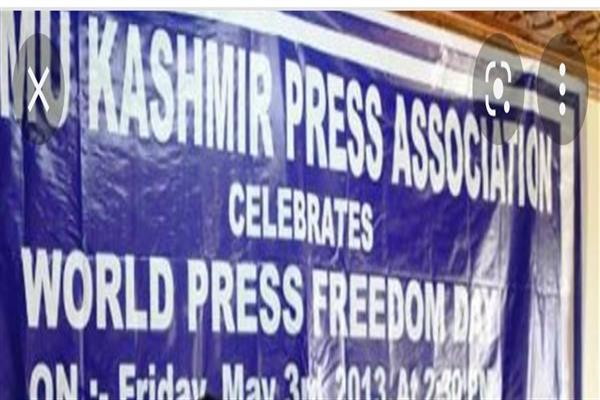 Srinagar, June 09: A delegation of Jammu and Kashmir Press Association (JKPA) called upon director Information and Public Relations (DIPR), Akshay Labroo on Thursday.
According to a statement, the delegation was led by the JKPA president, GH Kaloo and it held an interactive session with the director at Polo View office.
The delegation threw light on the contours of the journey undertaken by them right from 2007 upto the present day and presented a Memorandum, containing media related issues.
It was conveyed in detail that the Journalists have been facing umpteen hardships right from 1989 when the State was struck by an unprecedented turbulent situation and lost some of the eminent scribes and their survivors faced humiliation of the worst order, but Media Houses kept the flag of Journalism fluttering despite inhospitable environment.
It was brought to his notice that Media Houses in J&K mainly depend on Central and State governments advertisements in absence of such support from the Private Sector.
"This reinforces necessity for the LG Administration to provide advertisements liberally for the sustainability of the Media Houses so that policies and developmental activities of the government are publicised in their right perspective."
The delegation also urged upon him to provide advertisements to five newspapers instead of three in vogue.
Besides much emphasis was laid on reappraisal of the Accreditation Policy which needs inclusion of Editors, who are denied such facility at present.