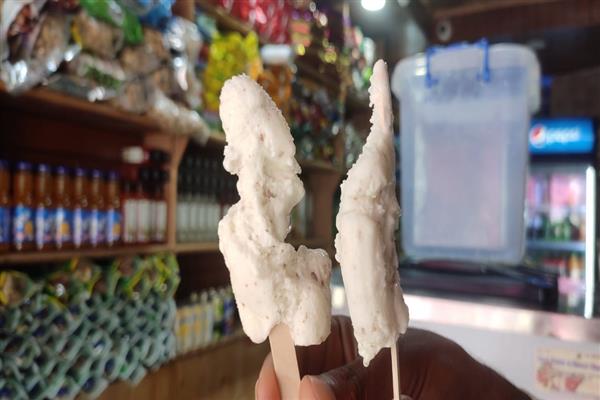 Srinagar, June 08: Cool points, selling ice creams, have suffered massive losses after witnessing frequent and unscheduled breakdown in the electricity in several North Kashmir areas, reports said here on Wednesday.
Reports  said that cool point owners in various parts of north Kashmir are complaining of frequent power cuts and have stopped stocking ice cream.
"There is no point in storing ice cream if it's going to melt. We have stopped selling ice cream due to frequent and unscheduled power cuts," said Ashiq Hussain, a cool point owner.
He said that when the government is widely campaigning for entrepreneurship, they are seeing massive losses and administration is not paying any attention to them.
He added that in last 24 hours he has suffered loss of around Rs. 30 thousand due sudden breakdown in electricity.
A famous ice cream "Desi" in Handwara has disappeared from the markets as the owners have stopped manufacturing it due to frequent power cuts.
Bilal Ahmed from Yaroo village of Handwara said that the ice cream, popularly known as 'Desi' has a huge demand because of its taste and quality, but unfortunately due to shortage of electricity, they have reduced the supply, as our vendors are not able to store it.
"This week, I have supplied around 5 thousand pieces to vendors, which they have returned, as it got melted, now we have to remanufacture it," he added.
Meanwhile, an official of PDD division Handwara said that there is shortage in electricity for past few months and injudicious use of electricity is also pushing them to go for power cuts.
"The use of electricity is exceeding the already prescribed power load, thereby causing power cuts. However, we are looking into it and committed to supply uninterrupted electricity to consumers," he said.
ADC Handwara said that it is unfortunate that if ice cream manufacturing units are looking to wind up their units in their area, but they assure them every kind of support to sustain.
He added that they will raise the issue with the higher authorities for better solution.kns