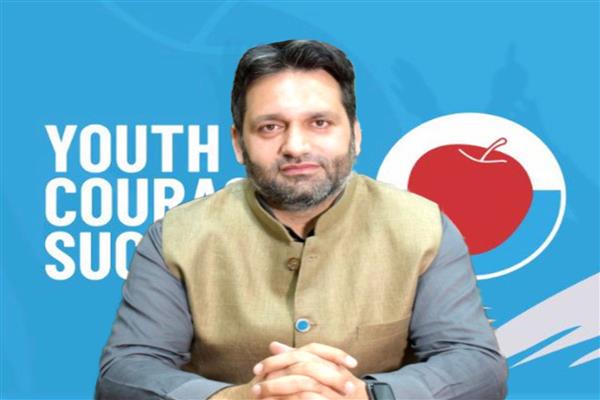 Srinagar, June 07: People's Conference state Youth President and former deputy Mayor SMC Sheikh Mohammad Imran on Tuesday took a dig over the mismanagement and misappropriations of Waqf properties under the previous successive governments in J&K.
In a statement , Imran observed that Waqf Board has been wrongly used as a political tool by National Conference and PDP during its tenure, otherwise its resources could have been used to setup much needed educational institutions and health facilities.
"The myopic vision and hegemonic governance style under NC and PDP rule has ruined the very functioning of the Waqf Board. There have been grave misappropriations of its funds and mismanagement of the allied assets in the name of 'Karzai Hassanah', which needs to be brought into people's notice who are the main contributors to Waqf managed shrines and mosques," he said.
Imran stressed that while other religious community boards have constructed Universities and hospitals across J&K within few years, the dysfunctionality of Waqf Board raises many questions that need to be answered by those who were at the helm of affairs for decades.
"For last few years many confiscated properties of Waqf Board has been retrieved from illegal occupiers but the rabbit hole goes further deep. These embezzlements have been sponsored and done with the consent of successive governments in the past. The darlings of then governments were treated exceptionally while the trust of common people in this institution was shamelessly obliterated," Imran added.
He urged the UT government to initiate comprehensive investigations into such misappropriations and reveal facts before the people in order to restore their trust in this institution, which remained seriously shaken by the family governments of the past in J&K.