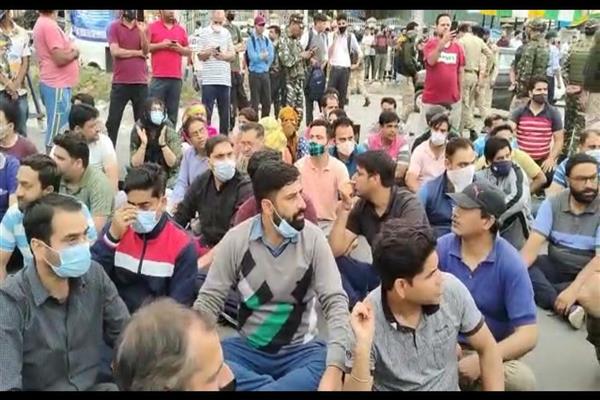 Srinagar, May 31: Following the killing of a woman teacher in Kulgam district, Kashmiri migrant Pandits employed under the PM's package in the Kashmir Valley on Tuesday staged protests against the killing and demanded relocation.
Reports said that protests were held in various parts of the valley by the community members to protest against the killing of woman teacher and to press for their demand of relocation.
They said that they were disturbed by these targeted killings and had already requested the government to relocate them, however, nothing has been done in this regard.
"We had asked the government to save us and we had presented a memorandum to LG and requested him for the relocation till the time situation normalizes here. We have decided that if the government will not take any concrete decision within 24 hours, there will be another mass migration," one of the protestors said.
Protests were held by the community members in Srinagar, Baramulla, Kulgam, Shopian and Budgam.
Notably, female teacher from Samba, who was posted at Kulgam, was shot dead by militants inside government high school in Gopalpora village of Kulgam.kns