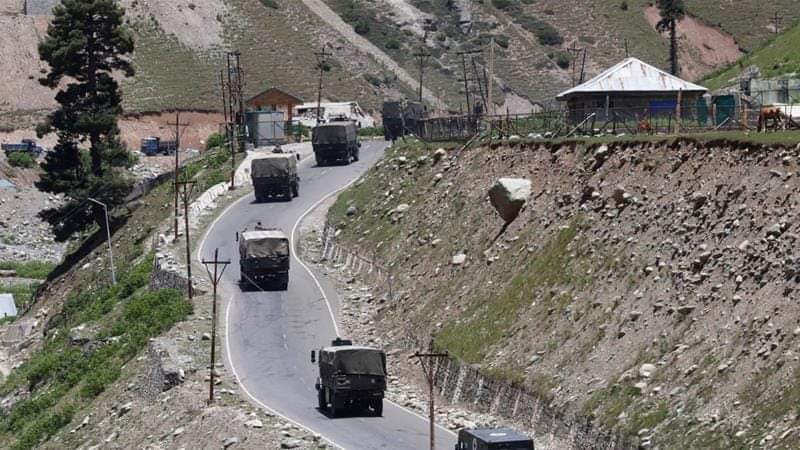 Srinagar, 27 May: At least seven Army men were killed and several others injured after a vehicle they were travelling in plunged into Shyok river near Largyab, Pachhathang area in Union Territory of Ladakh on Friday.
Sources said that 26 Army men were being carried in a vehicle from Transit Camp in Partapur to a forward location in Sub Sector Hanif in Turtuk area of Ladakh when the ill-fated skidded off the road and plunged in Shyok river.
"19 army men are critically injured who have been taken to Hunder field unit," they said, adding that among 26 personnel, seven army men lost their lives and were found dead on the spot.
The cause behind the accident was said that the driver, Ahmed Shah, a resident of Changmar, lost control of the bus and it rolled down into a deep gorge appx. around 80-90 ft. down the road.
In this connection, a case FIR no. 10/2022 under sections 279, 337, 304A IPC has been lodged in Police Station Nubra, they added.kdc