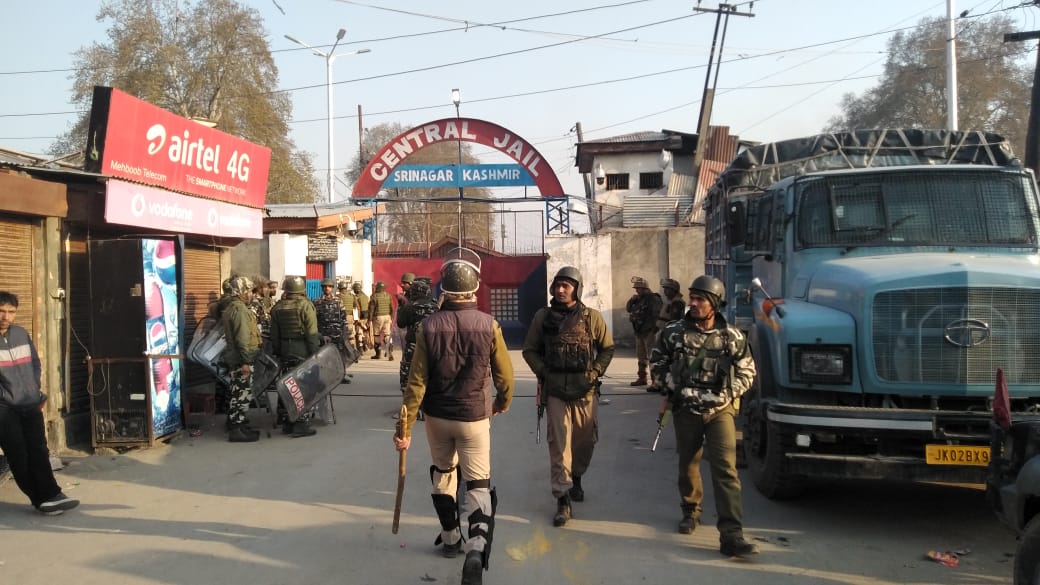 Srinagar: Over 500 people from Jammu and Kashmir have been held in various prisons under Public Safety Act (PSA), The Print reported.  
"A crackdown under the Jammu and Kashmir Public Safety Act (PSA), 1978, over the last two months has put pressure on local prisons, with many warrants now lying unexecuted because the jails are running at capacity," the report said, adding,  "Arrests under the Act target those who participate in stone-hurling demonstrations and others deemed to be carrying out activities detrimental to national security".
The Print report said that over "500 people are currently being held under the Act in J&K, 150 of whom were arrested between March and April alone".
"These numbers are over and above the prisoners jailed under other crimes, such as murder, theft etc".
According to the report;
"To resolve the situation, the J&K Police have made a list of jails outside the Union territory and are writing to prison departments in Uttar Pradesh and Madhya Pradesh, seeking to shift out some prisoners so space can be made to accommodate more PSA-accused," the Print reported quoting sources, adding, "Because of the crackdown on people involved in stone-pelting and other acts that are detrimental to the security of the country, many were arrested under PSA in the last two months".
"The Central Jail in Srinagar is full, as is the Kot Bhalwal Jail in Jammu [largest jail in the Union territory]. Smaller jails in districts of Kashmir also do not have space, so we are trying to find ways to accommodate prisoners. We may also shift some of them outside J&K to make space."
The report quoting the the prison department source, said, "There is a space crunch. Jails are full but we can accommodate more. The government has already taken a decision to move some people out".
Under PSA, a person could be held for a period of two years without any trial, with subject to review of six months.