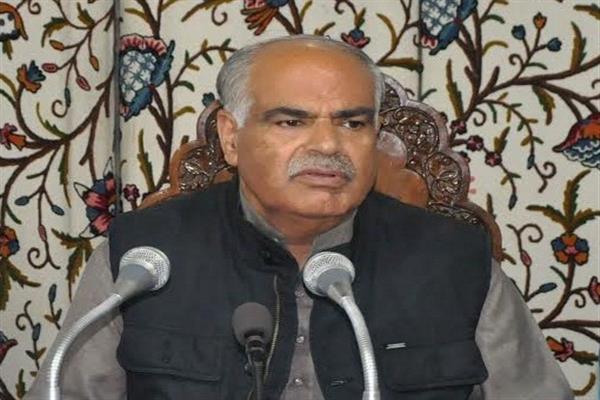 Srinagar, Apr 28: BJP JK General Secretary (Org) Ashok Koul on Thursday constituted a coordination committee of six members of municipal committees and municipal corporators headed by Arif Raja that would ensure cleanliness of Srinagar, progress on Srinagar Swachta he Sewa hai besides other city /Towns related issues.
According to a statement, it will also apprise the top authorities about the problems being faced by people of city and towns.
The statement reads that the committee would tirelessly work for the safe and clean Srinagar and also ensure fast track grievance redressal system.
The other members of the committee are include Munzoor Ahmad Khan, Subash Pandita, Nazir Ahmad Gilkar, Shabir Ahmad and Ab Majeed Mir.