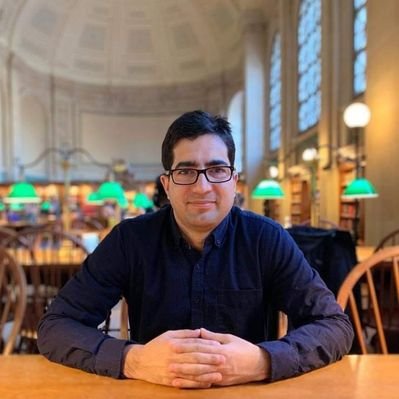 Srinagar, Apr 28: Shah Faesal, the 2010 batch IAS topper, has returned to the prestigious service after his brief stint in politics, which also saw him being detained for 10 months post abrogation of the Article 370.
Faesal, who had joined politics and floated his own political party in 2019, has re-joined the service and is awaiting posting in the General Administration Department (GAD), it has been learnt.
According to Jammu & Kashmir Government, Faesal is waiting orders of posting in the General Administration Department, indicating that he has already re-joined the service. In 2019, Faesal had submitted his resignation from the service after joining politics but it was yet to be accepted.
In a series of tweets last evening, Faesal dropped hints about his return to service.
"Eight months of my life (Jan 2019-Aug 2019) created so much baggage that I was almost finished. While chasing a chimera, I lost almost everything that I had built over the years. Job. Friends. Reputation. Public goodwill. But I never lost hope. My idealism had let me down," he tweeted.
He said he had a faith in himself that he would undo the mistakes he had committed.
"But I had faith in myself. That I would undo the mistakes I had made. That life would give me another chance. A part of me is exhausted with the memory of those 8 months and wants to erase that legacy. Much of it is already gone. Time will mop off the rest I believe," he said.
It was not immediately known whether Faesal, who is now part of AGMUT cadre, would be posted in Jammu & Kashmir or in any other state/ UT which are part of the joint cadre.
On 17 March 2019, Faesal had launched his own political outfit, Jammu & Kashmir Political Movement (JKPM).
Shah Faesal was detained at the Delhi airport on August 14, 2019, after he reached the capital from Srinagar and was sent back to Kashmir. In Srinagar, he was detained at the Centaur Hotel and later at the MLA hostel.
After his Public Safety Act (PSA) was revoked on June 3, 2020, he went silent before announcing his resignation from politics as well as the party he had founded. kno