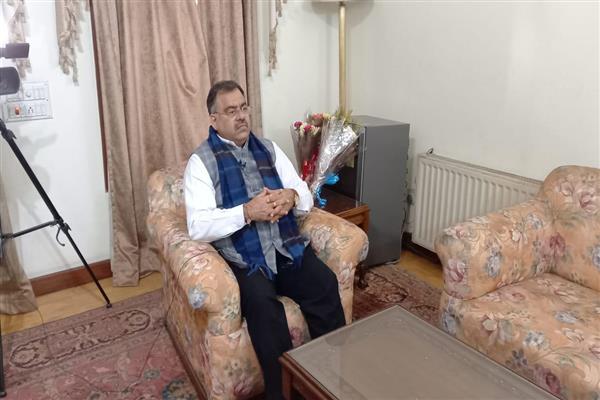 Jammu April 11: BJP national general secretary Tarun Chugh there is a new-found positivity in J&K ever since it was declared a union territory and it is reflected in a big boom in the number of tourists to the J&K.
In a statement, he said the law and order situation in J&K has substantially improved due to the diligent work of the security forces. People from other states are visiting J&K in an unprecedented number and it is also reflected in the record number of pilgrims who would be going to the Amarnath yatra this year.
Chugh said it was a very positive sign for the nation that Prime Minister Narendra Modi's policies and strategies have made J&K enter a new era where terrorism has been replaced by tourism.
He said the security forces are determined to foil all attempts of the Pakistan ISI to disturb peace in J&K as they would not be allowed to have free play anymore.
"The age of Abdullahs and Muftis supported by the Congress is over and now the disruptive forces are beating the retreat much to the satisfaction of common man here", Chugh added.