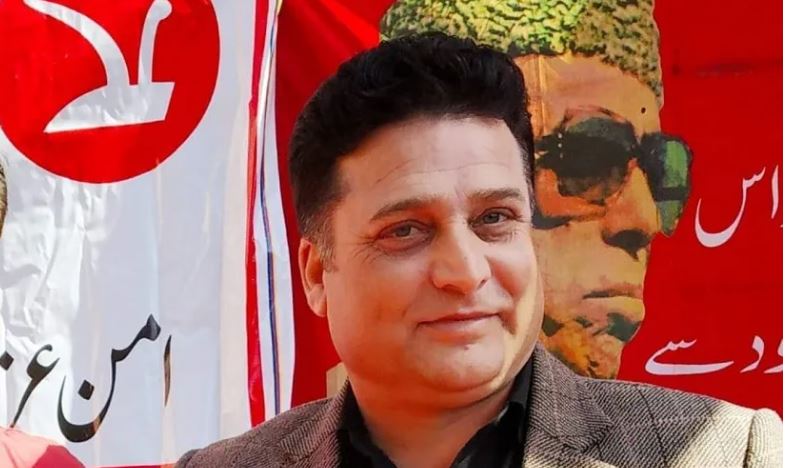 Srinagar, Apr 02 : Lashing out at the National Conference (NC) leadership, the party's dissident leader, Ishfaq Jabbar on Saturday said that some party leaders were living in  "fool's paradise" if they believe in winning the elections without the support of workers in Ganderbal constituency.
Talking to the media persons, Jabbar said that the workers from Ganderbal are anguished for the party's functioning, but the leadership is giving deaf ears to the issue.
"It has been nine months since the dissidence has taken place, the leadership—President Dr. Farooq Abdullah and Vice President Omar Abdullah is not bothered to look into the matter and resolve the issues," he said.
However, he said that NC is not 'Jagir' of anyone, but the leaders have served the party from time to time. "My father has served 14 and a half years with Sheikh Abdullah and at that time, Dr. Farooq, Omar Abdullah and I were not even born," he said.
The speculations are rife against me, but these rumours are aimed to disturb the ground situation in Ganderbal, he said, adding that the issues of workers should have been addressed in the past nine months.
"The disappointment is genuine, but I have not joined the other party, which people were speculating about," he said, adding that some leaders within the party have hi-jacked National Conference.
"Without the support of workers, NC cannot win elections in Ganderbal. If Dr. Farooq Abdullah and Omar Abdullah believe so, then they live in a fool's paradise," he said, adding that he would support every decision of the party even if Omar wants to contest from Ganderbal, he will back him.
Today, a convention was held ahead of his father' 32nd anniversary, saying that the several issues within the party were discussed. kno