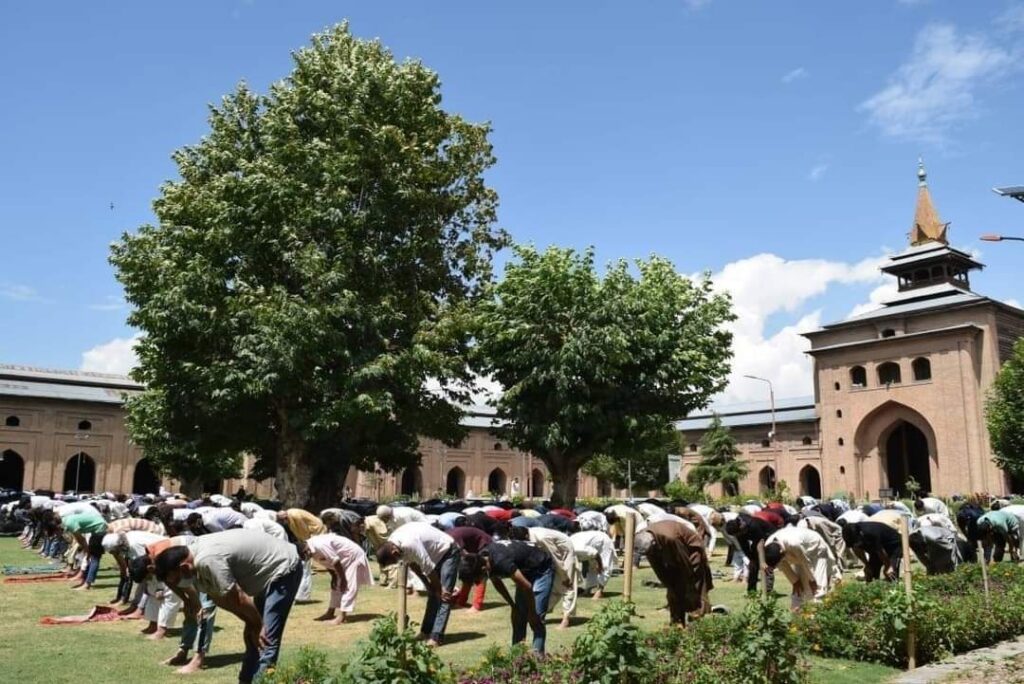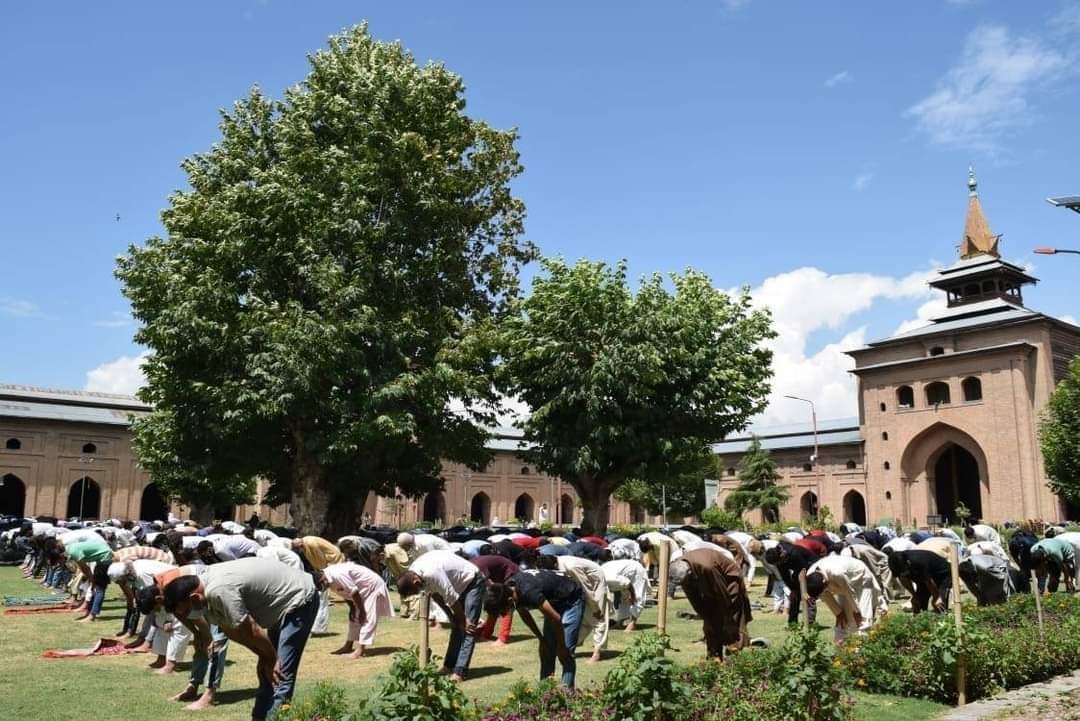 Srinagar, Mar 29: On the directions of its incarcerated chairman Mirwaiz Dr Molvi Muhammad Umar Farooq, an important meeting of the Anjuman Auqaf Jama Masjid Srinagar was held in connection with the arrival of the holy month of Ramadan.
According to a statement, the meeting was attended by all the leading members of the Anjuman Auqaf and was presided over by vice-president of Anjuman, Khateeb and Imam of Jama Masjid, Maulana Ahmad Saeed Naqshbandi.
The statement reads that the meeting reviewed arrangements for providing all kinds of facilities to the worshipers and pilgrims coming to Jama Masjid in the holy month of Ramadan. "It was also discussed that Anjuman would take all steps to ensure worshipers and pilgrims would not face any kind of difficulty or inconvenience in the grand mosque."
It reads that during the meeting, it was hoped that authorities and administration would cooperate with Anjuman Auqaf to run its affairs and that there should be no obstruction which would make it difficult for Muslims to perform their religious duties.
"The participants also expressed concern over obstruction caused by the authorities on the occasion of Shab-e-Baraat wherein prayers were disallowed at the Masjid. They said the administration must refrain from carrying out such acts in future and allow smooth functioning of the grand mosque with which Muslims of Kashmir share a strong emotional, religious and spiritual bond. The worshippers shall not be disturbed in any way regarding five daily prayers, Taraweeh prayers, Friday prayers, Shab-e-Qadr and significant gathering of Jummat-ul-Vida," it reads.
Expressing strong resentment over the house arrest of Mirwaiz-e-Kashmir since 5 August 2019, the meeting said due to his continued detention, not only pulpit and mihrab of centuries-old mosque has been kept silent from the call and preaching of Qaal Allah Wa Qaala Rasool (SAW) but this attitude is constantly hurting feelings of Kashmiri people.
They also demanded immediate and unconditional release of Mirwaiz Umar Farooq in view of the holy month of Ramadan, so that he could carry out his duties and responsibilities – both as a religious leader and as Mirwaiz.