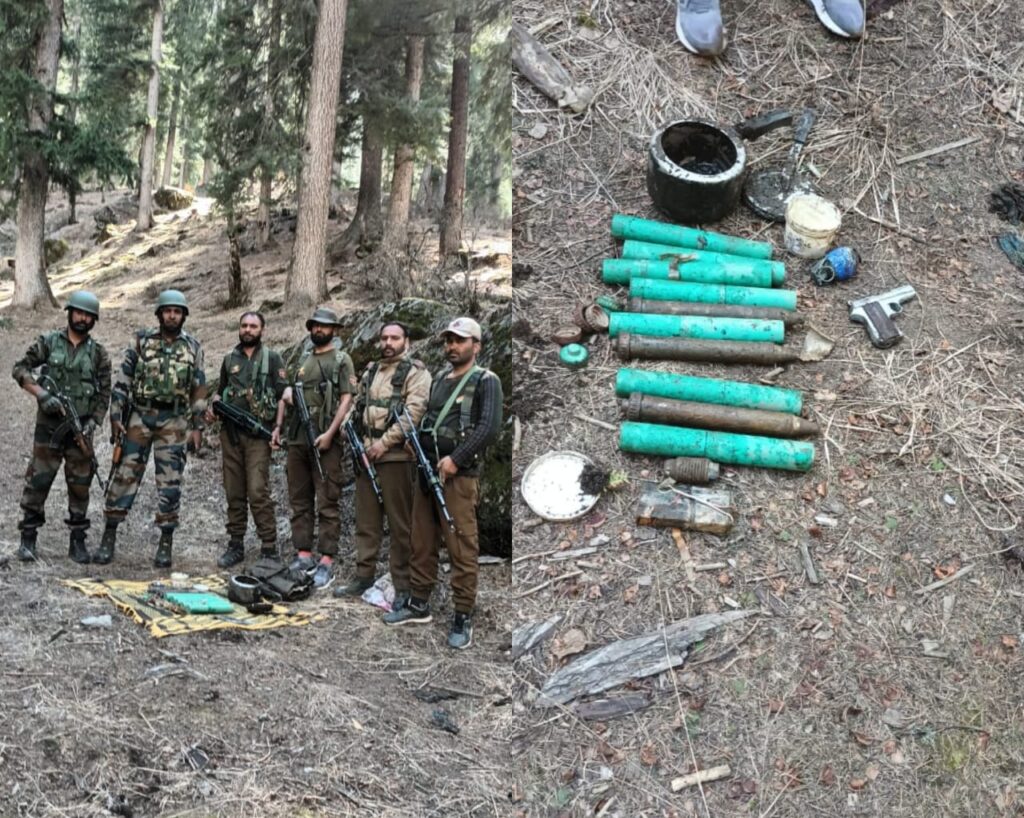 Kishtwar, March 24: Police on Friday claimed to have busted a militant hideout in Tillar Marwah area in Kishtwar district of Jammu.
In a statement the police said that Kishtwar Police on a specific information launched a CASO along with 11RR in general area of Tillar Forest of Marwah in which a hideout was busted and recovered a huge catch of Arms and ammunition.
The police spokesman giving details of recovery as one Pistol, 8 Pistol rounds, one Chinese Grenade, 3 UBGL Grenade, 3 RPG rounds, 3 Explosive Sticks, 1 IED remote and one Pressure Cooker.
Accordingly FIR was registered at Police Marwah under relevant sections of law and investigation taken up, reads the statement.