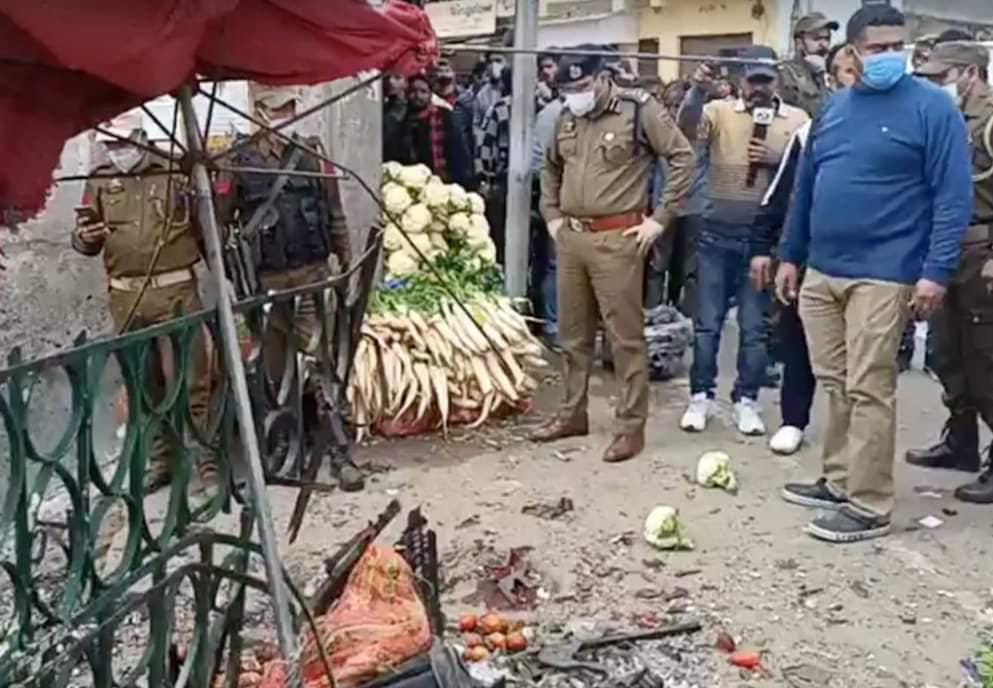 Jammu, Mar 10: The National Investigation Agency (NIA) on Thursday took over the probe of Udhampur blast, in which a person was killed while 14 people were injured.
Officials said that a team of NIA led by SP rank officer visited Salathia Chowk area, where an IED blast took place.
"The team collected evidence from the spot and also recorded statements of eyewitnesses," they said. "Till now, the central anti-terror probe agency was informally assisting newly constituted State Investigation Agency (SIA) and local police in the investigation of the case."
They said that NIA will also investigate the role of groups operating from other countries including Pakistan as it has the mandate to carry out investigations abroad.
A team of NIA, a central probe agency created after the 2008 Mumbai attack, has taken over maximum terror related cases in Jammu and Kashmir.
Earlier, a low-intensify Improvised Explosive Device (IED) blast took place at vegetable market Salathia Chowk in Udhampur district on Wednesday afternoon.
One person was killed while 14 others sustained injuries in the blast.
Additional Director General of Police (ADGP) Jammu region, Mukesh Singh said that preliminary investigations reveal that it was a low-intensity IED. "One person was killed while 14 others sustained injuries, who all are stable," he said.
Two of the injured are reportedly having serious injuries and being referred to Government Medical College Jammu.
Soon after the explosion took place, senior officers of police, CRPF and army rushed to the spot and the area of incident was cordoned for examination of evidence.
"Sniffer dogs, bomb squad were also called on spot for necessary operation, area sanitization and examination," the officials said. "Samples collected from the blast site have been sent to the Forensic Science Laboratory (FSL)," officials said. kno