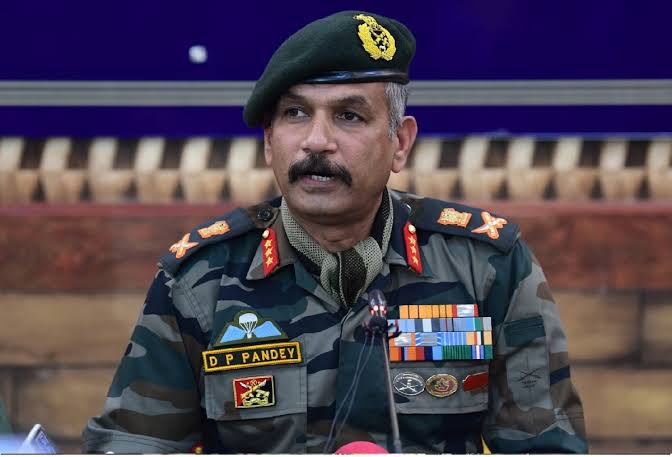 Srinagar, Mar 09 (KNO): General officer Commanding (GoC) of Srinagar-based 15 Corps Lieutenant General D P Pandey Wednesday said that the army is playing its part to preserve the great culture and heritage of Kashmir for which the Valley was once centre stage and great attraction for not the people of India but entire Central Asia.
On the side-lines of an event here, the GoC said that Kashmir has been the centre of focus for the people of India and also for the Central Asian countries. "This place had a great heritage sites for which it was known across the globe and tourists would throng this place just to see the great culture and heritage," he said, adding that "the army is trying to play its part and preserve the left-over heritage of Kashmir."
Meanwhile, defence spokesman in Srinagar Colonel Emron Musavi in a statement  said that 'Chinar Dharohar', an 8th century heritage site rejuvenated in Badamibagh by the Kashmir-based 15 Corps was accorded recognition by the National Monuments Authority in a glittering ceremony today.
"This heritage conservation project hosts several excavated figurines in the form of two large monolithic rock Shivalingas, seven gandhara style sculptures and a huge rock carving of the feet of a monolithic statue. From April to July 2021, the Chinar Corps diligently restored excavated sculptures, created a heritage park themed to display them and with technical assistance from SPS Museum, Srinagar recreated scaled replicas of seven more stone figurines excavated from the site in 1926," the statement said, adding that "the ceremony was presided over by Tarun Vijay, Chairman National Monuments Authority and ex-Member of Parliament, who presented a Citation plaque to Lt Gen DP Pandey, GOC Chinar Corps in recognition of the exemplary research, restoration and rejuvenation of ancient Pandrethan monolithic rock statues at 'Dharohar' and for conserving the ancient 'Meruvardhanswami Temple (6th CE) in all it's ancient splendour. 'Truly the Indian Army is the defender of the Nation, it's heritage, culture and faiths."
Speaking on the occasion, Lt Gen DP Pandey, thanked the National Monuments Authority for recognizing this humble effort of Chinar Warriors and reaffirmed the Indian Army's pride in "our glorious civilization ethos and heritage.". kno