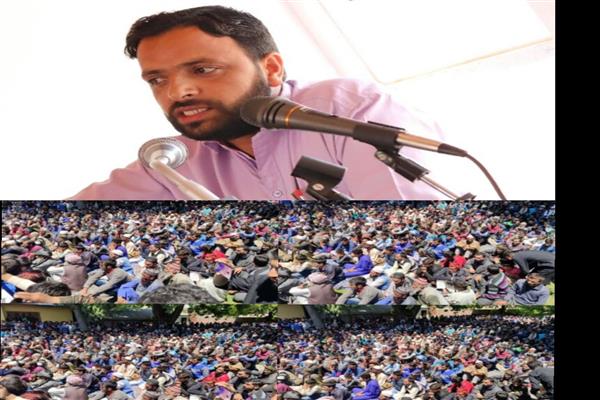 Srinagar, Feb 24: Jammu and Kashmir People's Movement president, Dr GH Mustafa Khan has opposed the proposal of government to open 51 wine shops across Jammu and Kashmir in which 6 new wine shops are to be open in the Kashmir Valley.
In a statement,  Khan said the government is responsible for the drug abuse in Kashmir as they are passing orders to open more wine shops in Kashmir Valley instead of closing the existing wine shops at Srinagar.
He said that such irresponsible and unilateral decisions will further push the youth of UT towards a menace of drug addiction which has already damaged the social fabric to a large extent.
While condemning such decisions, JKPM warned that J&K will not in any case accept such irresponsible decisions. Emphasizing the need for skill development programmes for the young generations, Khan said that it should be the priority of government to establish Technical Universities, College's and Training centres in every nook and corner of the UT to enable youth to earn their livelihood in absence of a proper employment policy.
He said that JKPM cadres will show their stiff resistance to such decisions if government will show any reluctance to withdraw these decisions.