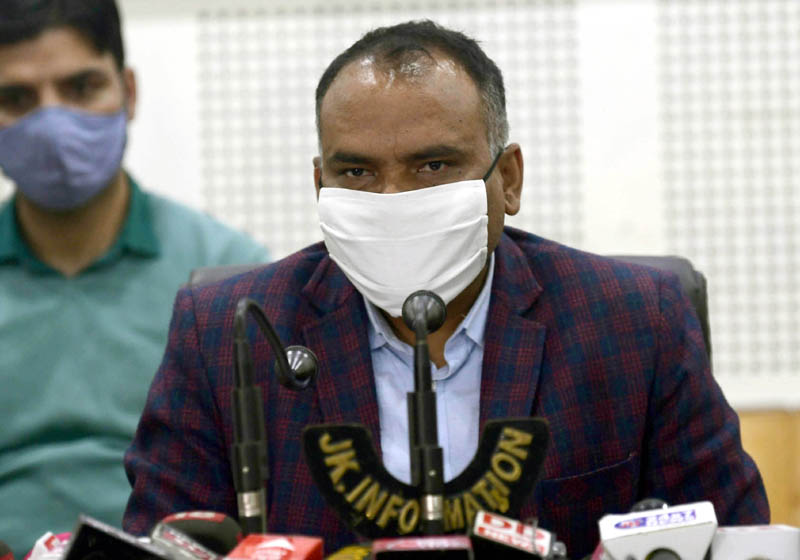 Srinagar, Feb 19: Pace up anti- encroachment drive and demolish illegally constructed structures directed Divisional Commissioner (Div Com) Kashmir, Pandurang K Pole to the officers while chairing a meeting regarding demolition of illegal structures and removal of encroachments.
The Div Com also directed officers to recover demolition charges from violators to stop construction of buildings illegally.
The meeting was attended by VC, J&K LCMA, Srinagar; ADC, Srinagar; Chief Town Planner;  SP Srinagar,  CEO, Badami Bagh Cantonment;  SMO Officers, Executive Officers of Municipalities of Budgam, Pampore, Ganderbal and other officers.
The Div Com directed SMC officers to submit a detailed report of the total number of structures demolished during the period of previous year.
He also directed officers to identify illegally constructed multi-storied buildings which are to be demolished. He further directed civil and police officers to visit the sites and prepare a strategy and plan of demolition.
Div Com directed to publish the names of recurring violators and take strict action against them.
He also directed regulation of commercial structures in residential areas with a rider that commercial structures must have parking space available within the premises.
Pole also directed SMC, SDA, LCMA and Municipalities to demarcate their area of jurisdiction with pegs or wall paintings for the convenience of the general public.