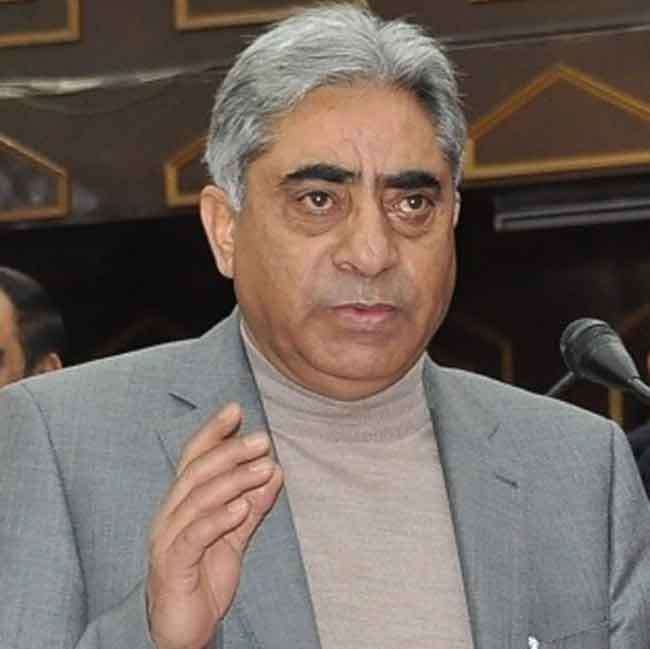 Jammu, Feb 18: The upcoming meeting of People's Alliance for Gupkar Declaration (PAGD) on February 26 will discuss the draft proposal of the Delimitation Commission and future course of action to be adopted by the political parties to counter the move.
This was stated by former minister and General Secretary of the Peoples Democratic Party Ghulam Nabi Lone Hanjura on Friday, while describing the draft report of the Delimitation Commission as biased and fraud.
Hanjura, who recently resigned from PDP, but returned to the party fold after PDP president Mehbooba Mufti convinced him, said that the Delimitation Draft instead of incorporating wishes and aspirations of all sections of the society in its recommendations brazenly followed "BJP's divisive agenda.
"The PAGD will meet on February 26 to deliberate on Delimitation Commission's faulty draft. The meeting will also discusses future courses to oppose the faulty delimitation, which is favouring the BJP," Hanjura said.
He further added that it seems that the delimitation report was drafted in the BJP office and was only signed by the members of the panel.
"Every section of the society has opposed the draft report which is a clear indication that it was prepared only to pursue BJP's agenda in Jammu and Kashmir", the former minister said and pointed out that except BJP all social and political groups across Jammu and Kashmir have rejected the report of the Delimitation Commission.
Seeking to draw the attention of media persons towards audio which has gone viral on the social media, PDP General Secretary that audio has authenticated the allegation that the report was prepared on the directions of BJP leaders.
"This audio is convincing evidence that the draft report of the Delimitation Commission was prepared at the behest of BJP leaders", he observed.
Lambasting BJP leadership for merging a number of constituencies to create chaos and confusion, Hanjura said that erasing the Habbakadal constituency from the political map of Jammu and Kashmir is a clear indication of BJP's nefarious designs to deprive Kashmiri Pandits of their representation in the Assembly.
On recent resignation from PDP, Hanjura said that he put his papers on health grounds.
"I resigned from PDP on health grounds and some personal reasons but PDP president Mehbooba Mufti did not accept it and told me that I have to work for Jammu and Kashmir and PDP, come what may be," he said.