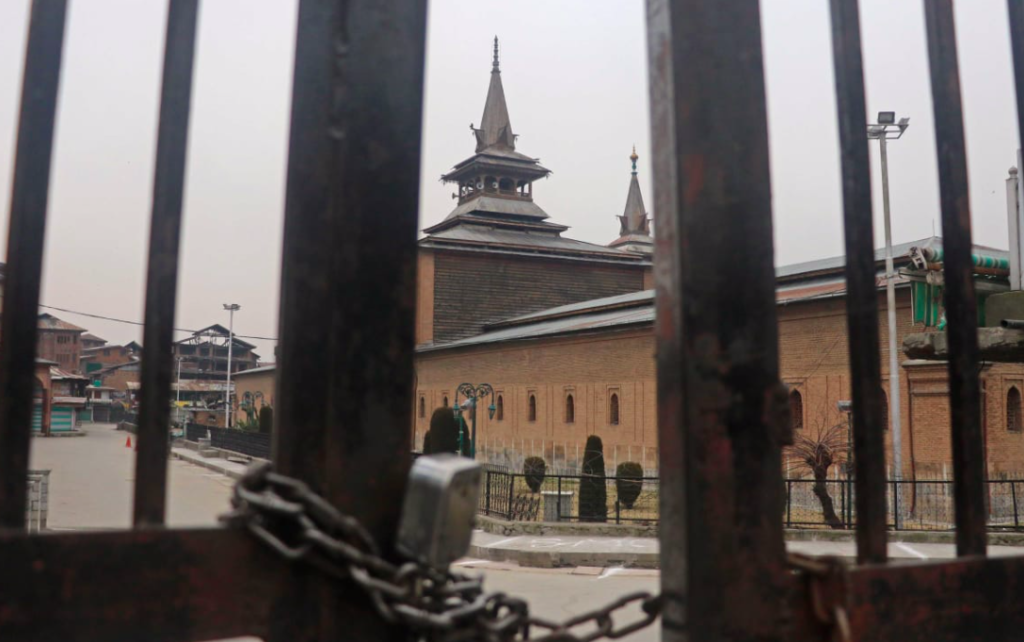 Srinagar, Feb 04: Anjuman Auqaf Jama Masjid Srinagar expressed deep dismay that the pulpit of the historic and central Jamia Masjid here continues to remain silent as Mirwaiz-e-Kashmir Mohammad Umar Farooq completes two and a half years of house detention on Friday.
According to a statement, Anjuman Auqaf Jama Masjid said that Mirwaiz is being forcibly prevented from fulfilling his traditional religious obligations and responsibilities as the Mirwaiz. "This dictatorial attitude of the authorities is causing deep hurt and unease to the people of the valley," it said.
Anjuman said that again for the 27th consecutive Friday today, Jamia Masjid was shut down by the authorities for Muslims to offer obligatory Friday prayers , violating their fundamental right to practice religion and causing them deep sorrow and anxiety. "As Allah says in the Holy Quran "And who is more unjust than those who forbid that Allah's Name be glorified and mentioned (i.e., prayers and invocations) in Allah's mosques and strive for their ruin? For them there is disgrace in this world, and they will have a great torment in the Hereafter [Al – Baqara: 114]."
It said that despite repeated appeals to the authorities to allow Friday prayers and release of Mirwaiz, the forcible closure of Jama Masjid and the continued house detention of Mirwaiz-e-Kashmir reflects a bigoted mindset of those ruling Jammu and Kashmir, devoid of humanity and justice.
Anjuman appealed to all people and religious institutions to ask the authorities in J&K to relent, and allow Friday prayers to be held in Jama Masjid Srinagar and release Mirwaiz-e-Kashmir. "Let Jama Masjid once again reverberates with the name of Allah thanking him for his blessings."