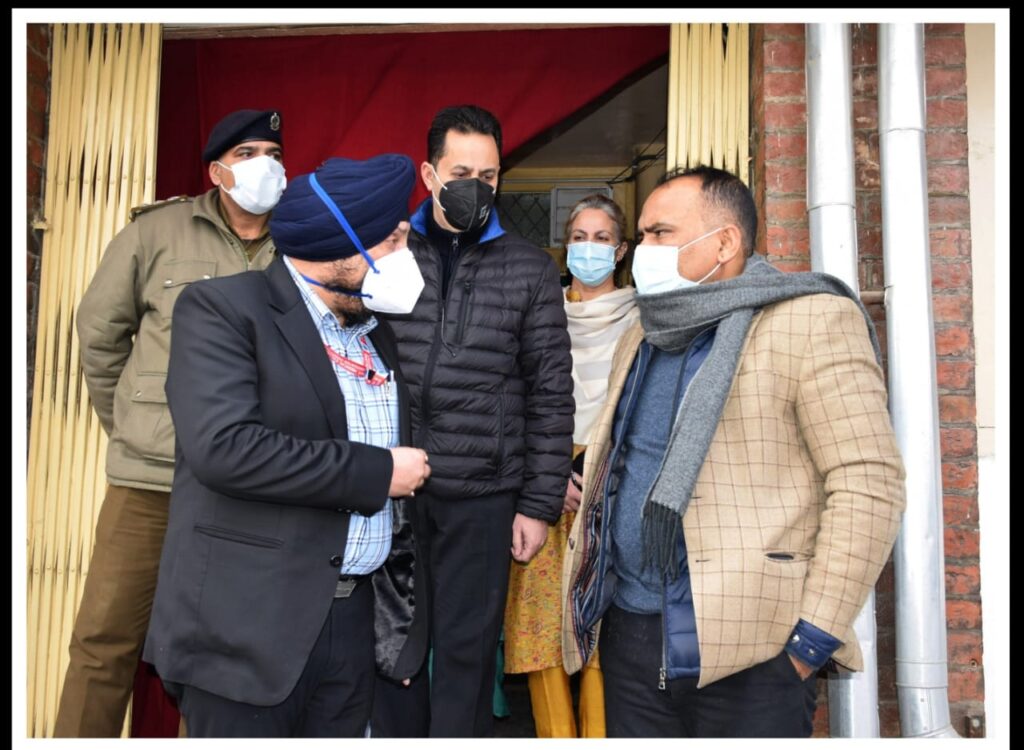 Srinagar, Feb 04: Divisional Commissioner (Div Com) Kashmir, Pandurang K Pole Friday morning visited SHMS Hospital to enquire about the treatment and wellbeing of the Acid attack survivor of Srinagar.
On behalf of Lieutenant Governor, Manoj Sinha, the Div Com assured her parents that all the hospital expenses will be borne by the govt. Besides, the government will strive to get strict punishment awarded to criminals in the shortest possible period.
Pole said that the government will ensure that those involved in the heinous crime of acid attack will be given stringent punishment and maintained that there is no space for such monstrous people in a civilized society.
Div com also met Medical Superintendent and ophthalmologist, Dr Junaid who is treating the victim and enquired about her wellbeing. Div Com was informed that the victim has suffered damage to eyes and the team of ophthalmologists is trying their best to save her eyes. He was also informed that damage to the skin is minimal and whatever scars remain, it can be cured in plastic surgery after 4 weeks.
Meanwhile, Div com said that the sale of Acid will be regulated so that no one can misuse it for heinous crimes—