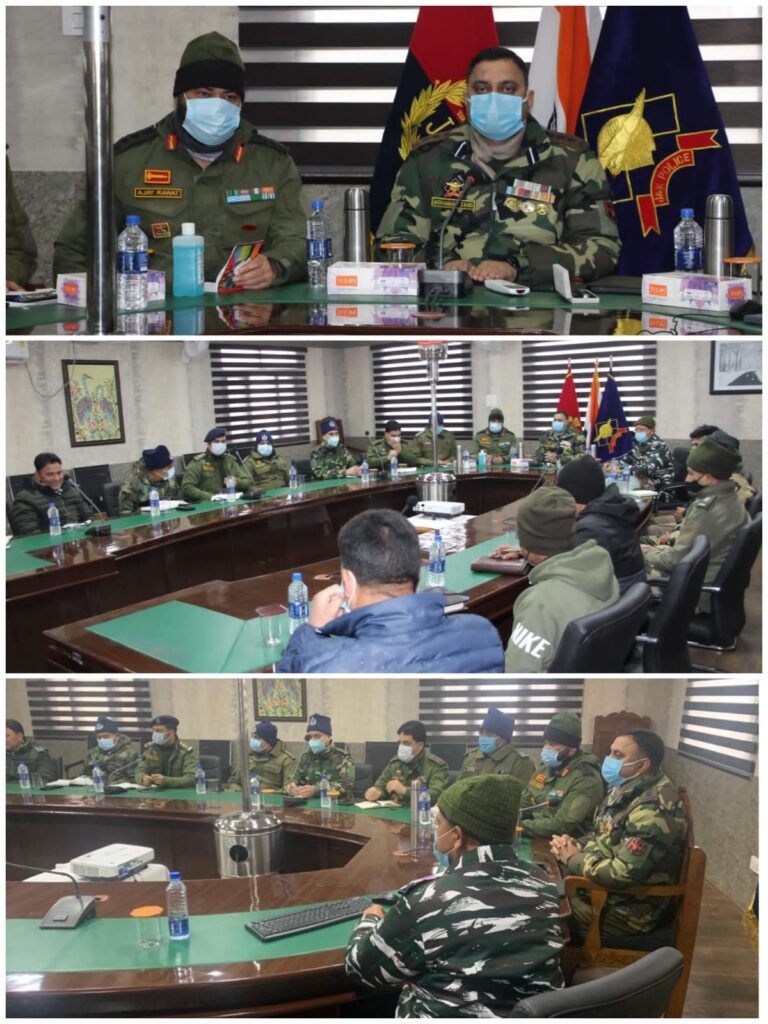 Srinagar, Jan 17: In view of the upcoming Republic Day celebrations, Senior Superintendent of Police (SSP) Bandipora Mohammad Zahid Monday chaired a joint security review meeting at DPL Bandipora.
A police spokesman said in a statement said the meeting was attended by COs of Army, CAPF, ASP Bandipora SDPOs, SHOs and other senior officers of police and intelligence units.
On the occasion, SSP Bandipora was briefed by the participating officers about the overall security scenarios and measures being adopted to counter the challenges in their respective areas.
SSP Bandipora directed all the jurisdictional officers to remain extra-vigilant, strengthen nakas/checkpoints and generate actionable intelligence so that the nefarious designs of anti-national elements will be thwarted. The meeting was also addressed by senior officers of Army and CAPF.
SSP Bandipora also urged upon the officers to intensify patrolling and surveillance/domination of their respective areas to avert any untoward incident.
He also appreciated the efforts of Police and other security agencies for maintaining stability in the district and emphasised upon them to maintain synergy and better coordination with one another at ground level to maintain the peaceful environment and security in the district.