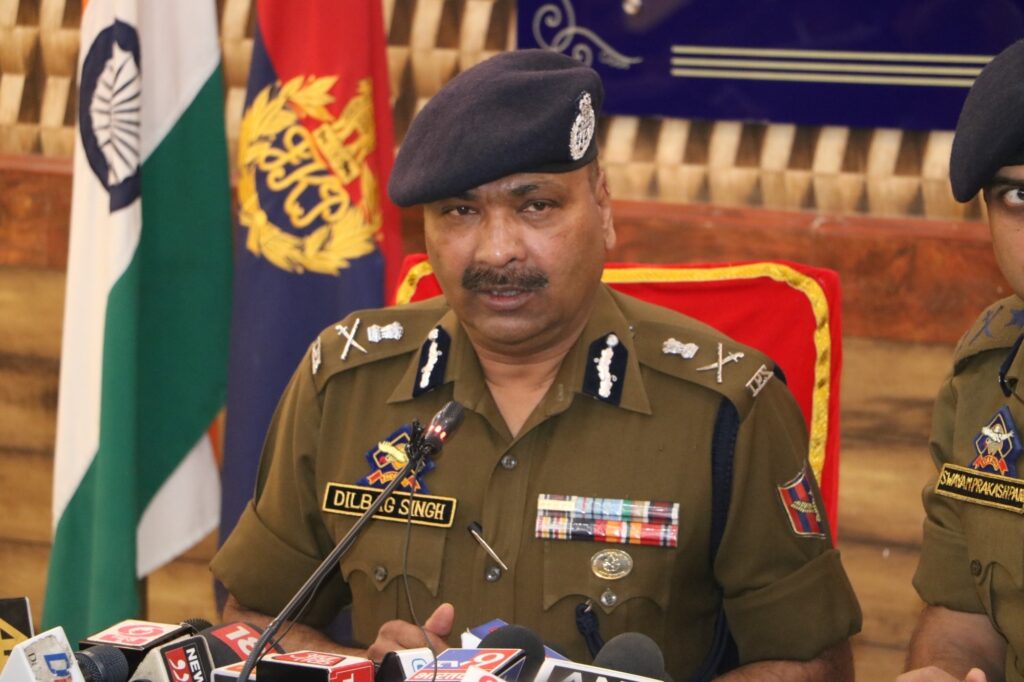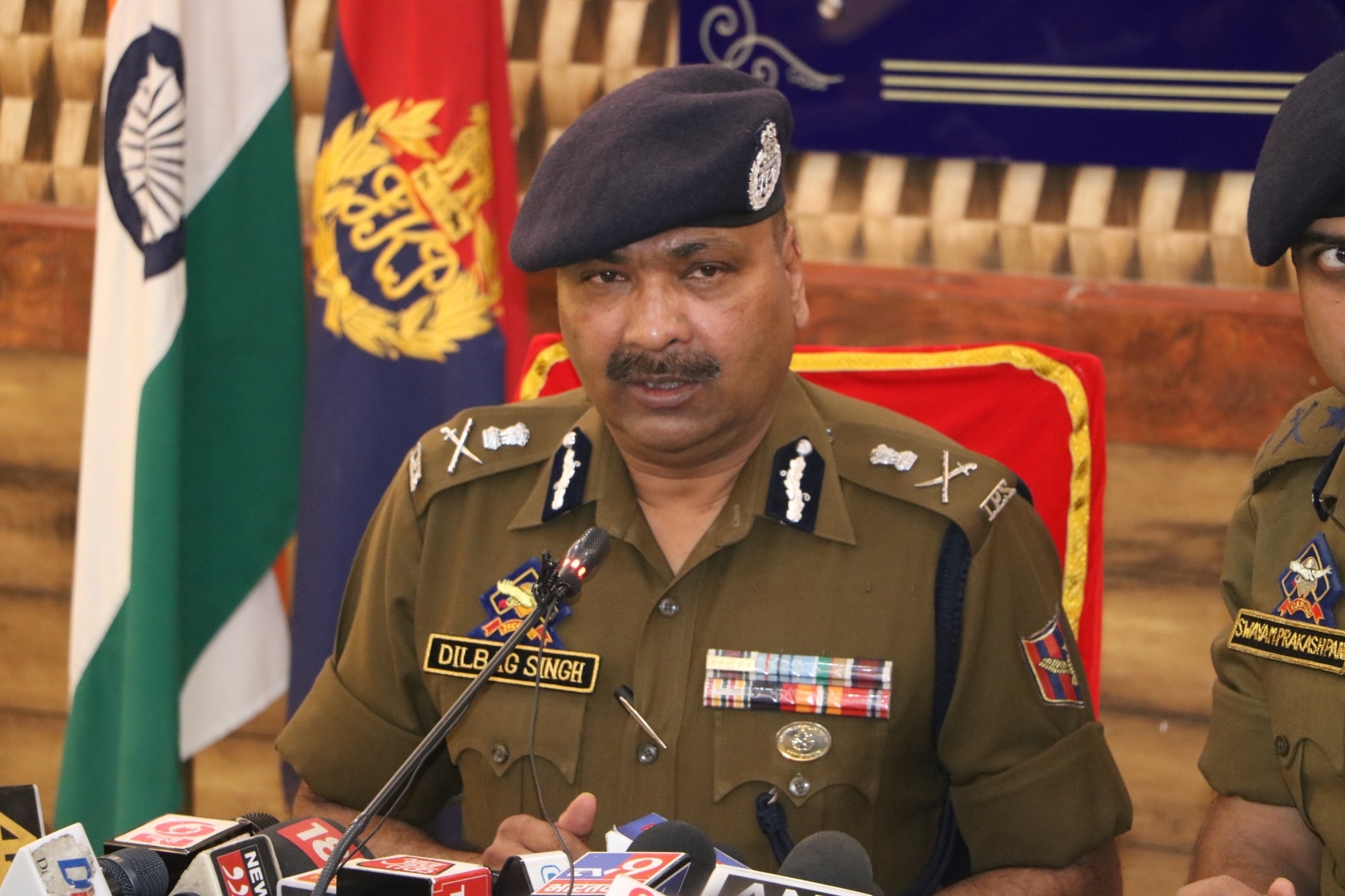 Jammu, Jan 13: Director General of Police (DGP), Dilbag Singh on Thursday said that militants, at the behest of Pakistan, have adopted a new strategy of using civilians as human shields in the live encounters and then accuse forces of killing them, just like Hyderpora encounter.  
Talking to reporters in Jammu on sidelines of a wreath laying ceremony of a cop, who was killed in Kulgam encounter last night, Singh said that forces always try to save civilians during encounter and in yesterday's operation two civilians were injured because they were used as human shields by the militant to save himself.
"But, our security forces acted swiftly and were successful in saving the civilians, besides, neutralising the militant."
Singh said that in 2022 there have been eight successful anti-militancy operations in which 14 militants have been neutralised of which 7 were Pakistanis. "The Pakistani militant groups are sending these militants across the border to disrupt peace here."
DGP also said that the forces along with J&K police are working vigorously to eliminate elements who are sent by Pakistan to disrupt peace here and also those who are helping local militants through various modules.
"We hope that like previous year, successful anti-militancy operations will be carried out in order to eliminate militancy from Jammu and Kashmir," he said.
He said that the jawans are carrying a constant vigil around the LoC ahead of Republic Day and all infiltration attempts will be foiled. kns