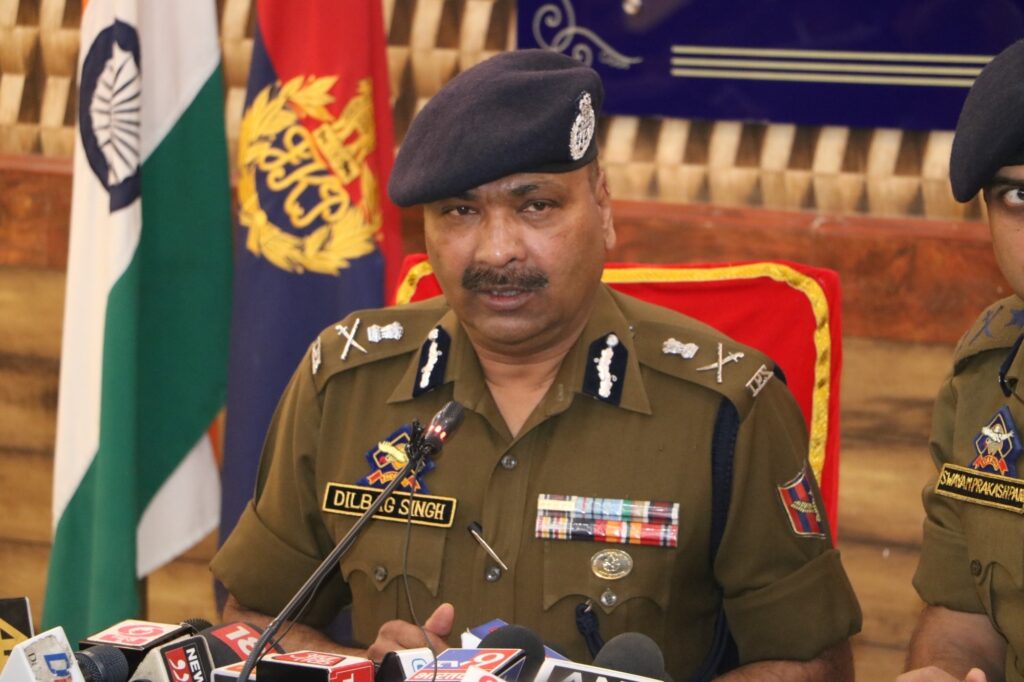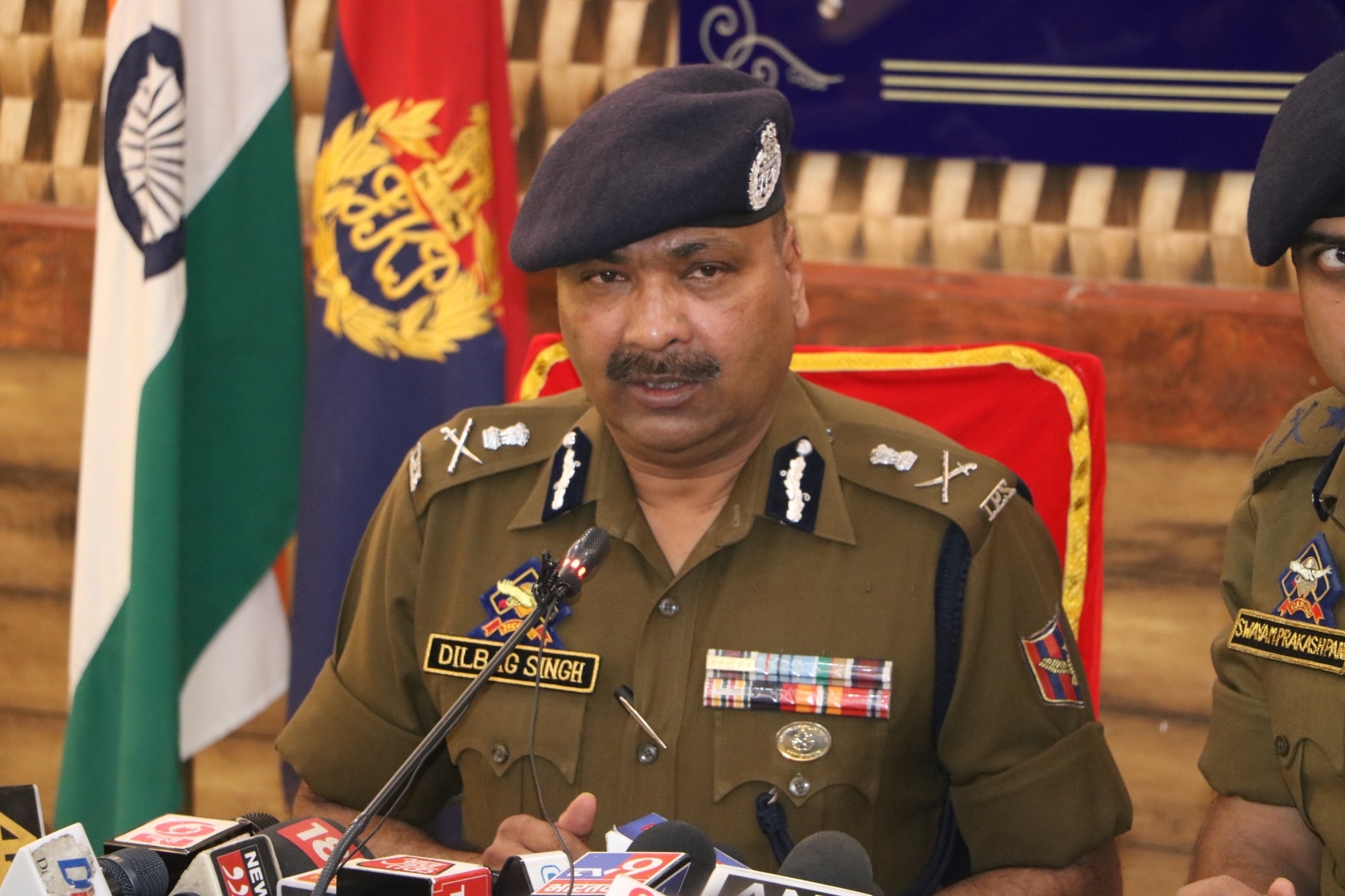 Srinagar: Director General of Police Dilbag Singh on Friday termed Terming over Ground Workers (OGW) as  backbone of militants, who are found in every are found in every colour, every profession, in every gender and every age groups between 14 to 80
Addressing the ceremonial annual press conference here at lawns of Police Headquarters on the last day of year 2021, DGP Singh on OGW's said
OGWs:
Terming over Ground Workers (OGW) are backbone of militants, the DGP said that OGWs are found in every colour, every profession, in every gender and every age groups between 14 to 80 and he\she could be a runner or gunner, a feeder or fodder, an illiterate or intellectual. "OGWs are locals as well as global, we are trying to deal with locals as global. We brought many global OGWs under the preview of law this year," he said.
On Loss of Forces
The DGP paid tributes to 20 policemen who were killed in different operations and 23 personnel of other security forces and said that the killing of one soldier is an irreparable loss to forces but the figures this year is considerably low. The DGP claimed that except two militants all those involved in killing of policemen and other security forces and civilians have been killed.
PSA/UAPA cases:
Many detentions were made under Public Safety Act and over 400 cases were registered under Unlawful Activities (Prevention) Act (UAPA), which directly or indirectly fuel militancy, the DGP said.
On collateral damage
The DGP said that from the last three years, police have maintained the record of Zero killing of civilians during encounters.
On Drugs:
DGP said that police actively are hitting the nacro-terrorism and have seized crores of cash, huge quantity of drugs, with record 1460 cases registered and arrest of over 2400 people. kno