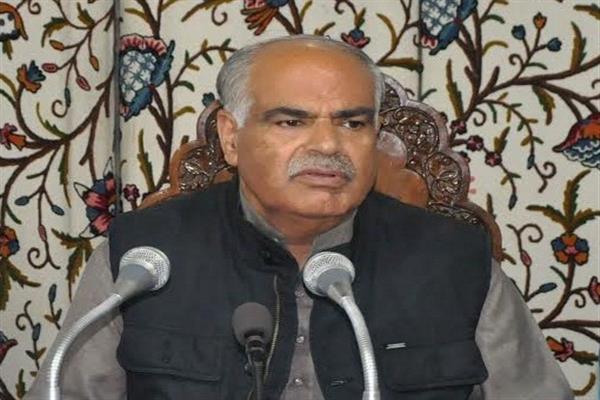 Handwara, Dec 19: Jammu and Kashmir BJP unit general secretary, Ashok Kaul on Sunday said that the meeting of delimitation commission is an indication that election in Jammu and Kashmir will be held soon.
Talking to reporters on the sidelines of party meet at Langate, Kaul as per their knowledge NC MP's and two MP's of BJP will also attend the meeting.
"The meeting is a sign that the delimitation commission will give its report soon, which will be followed by election," he said.
Kaul said that it is a good thing that every party is preparing for the election and there are also new political parties being formed in J&K ahead of the election.
"BJP being a strong party of Jammu and Kashmir is also preparing for the elections as it might take place soon. Party is also trying to reach out to the people. Recently the members of BJP had visited Karnah and Uri to talk to the people of the constituency. Today we interacted with the party workers and the people of Langate constituency to discuss the issues."
He said that the process will continue further and BJP will visit all the 46 constituencies of Kashmir to put forward their motives before the people.
"We will try to lessen the gap between the people and the government. Our motive is to make people support the vision and schemes of Prime Minister Narendra Modi." kns