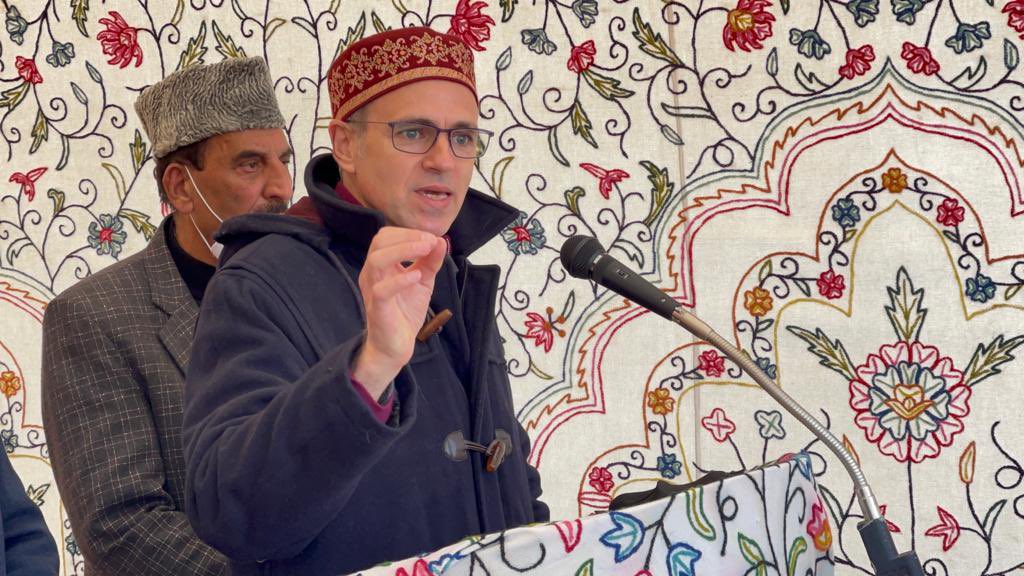 Bandipora, Dec 16: National Conference vice president Omar Abdullah Thursday said that he and his party will accept the delimitation process only if it is done on the basis of 2011 census and if the exercise is aimed at appeasing any political party, the move will face stiff opposition.
Omar also said that BJP's plan was to introduce a bill in support of abrogation of article 370 in the J&K abrogation and that Centre was delaying the hearing on roll back of special status in the Supreme Court as it knows it can't defend its case.
Talking to reporters after addressing a rally in northern district of Bandipora, Omar said that delimitation exercise will be only acceptable to NC if it is done on the basis of 2011 Census.
"If delimitation is done to appease some particular political party, we will oppose the move," he said .
He said that Centre was afraid of hearing on Article 370 in the apex court as it knows that can't defend its case. "Our case is strong and if hearing takes place in the Supreme Court, we will surely win," Omar said. The NC leader said that BJP was also mulling to introduce a bill in the J&K Assembly (once formed) in support of article 370 roll back.
The NC vice-president said that Article 370 was not just a special status but it was the people's identity, something that guaranteed the protection of land and property.
"BJP tried its best to break the PAGD by fielding candidates in the DDC polls, but couldn't. Neither couldn't it gain majority, nor could it manage to break the PAGD," he said, adding that NC will continue to fight for the rights of people.
He reiterated that NC conventions aren't aimed at elections or preparing for the elections. "We wanted to meet our cadre, listen to their feedback and give them our feedback. This is just an interaction. But the way people are turning into our conventions, has totally unnerved BJP and other parties," Omar said.  kno