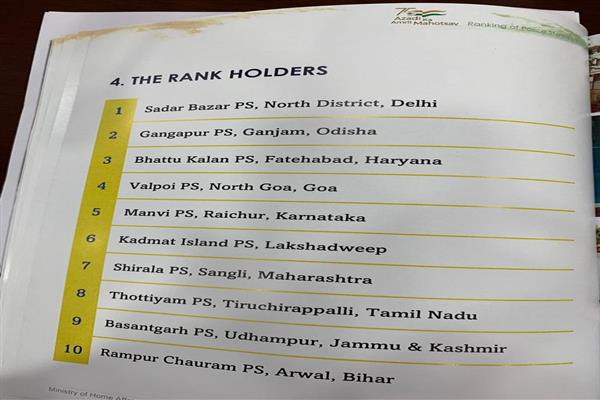 Srinagar, Nov 19: The Director General of Police Jammu and Kashmir, Dilbag Singh on Friday complimented Jammu police after Basantgath police station in Udhampur ranked among MHA's top 10 police stations of the country.
An official told Kashmir News Service (KNS) that the Ministry of Home Affairs (MHA) released ranking of top 10 Police Stations of the country, in which police Station Basantgarh of Udhampur district was one among them for the year 2021.
Meanwhile, DGP Dilbag Singh has said that it was a great achievement for the J&K Police.
He complemented ADGP Jammu Mukesh Singh, DIG JSK Vivek Gupta and SSP Udhampur Sargun Shukla.